We hope all mums were treated last Sunday! Many of the children had made presents for Mothers' Day and had had a lot of fun doing so. Many thanks to Mrs Ball and Mrs Gariff for organising this and for all their hard work in helping the children to make the presents. As well as making a lot of mums very happy it has also raised £192.5 for the PTA. I have it on good authority that the PTA will be organizing something similar for Father's Day so look out for a letter at the end of May. We are also delighted to welcome Mrs Vernon onto the PTA committee and we look forward to some exciting events next term. Please look at the school website for dates of Spring disco, cake sale and Summer Fayre
Next Tuesday we will be holding another Go4it! Day. These are days when we come off our normal timetable and experience different activities with a specific theme. As part of our Lenten focus some groups will look at how they can practically help others, look after God's Creation, raise money for others less fortunate and work with the gifts God has given us all. The plans look very exciting and I'm sure the children will have a wonderful morning when they will have the opportunity to work with children and adults who they would not normally work with.
At the end of the day, at 2.30pm we will be holding a tea and cake afternoon in the hall hosted by the children in Year 5. There will be opportunity to eat some cakes baked in the morning and purchase some simple Easter gifts made by the children. Please join us for a cup of tea and a chance to catch up with other mums and dads and grandparents. All funds raised will be donated to a charity chosen by the children.
Next Thursday 11 April there will also be a cake sale for the children and the PTA will again ask for a class contribution from Year 2 families. We are always delighted at the generosity shown by parents for these sales so thank you again. Remember to send in 30p on Thursday morning if your child would like a cake.
As has happened in previous years we are once again organizing an Easter egg competition for the children. There is no charge for entering and the children are asked to use their imaginations and any materials available to them to decorate a hard boiled egg. The entries need to be brought into school on Friday 12 April (the last day of term) and they will be judged by one of our Academy Committee with a prize available for each class.
After Easter the children are able to wear summer uniform of red checked dresses for the girls and red polo shirts with shorts or trousers for the boys. Please note checked shorts or 'jumpsuit' stlyle dresses are not part of our school uniform. Red sandals are permitted but please do not send your child in open toe sandals or trainer type sandals. Summer uniform is not obligatory if your child prefers to carry on wearing white shirt and tie.
It is a tradition of St Wulstan's that the whole school go out on their summer trip together. Mrs Edwards is presently organizing this and a letter regarding destination and details will be sent out in May. We are very mindful that families need to budget so we anticipate the trip will be approximately £20 per child which will include a 'goody bag' reducing the need to send pocket money on the day as well. The trip will take place on Friday 12 July and as always parents and grandparents are welcome to join us. Hopefully this will enable parents to plan in advance if they wish to book time off work. We are sure it will be a lovely day as ever!
Tomorrow, at 11. 00am in St Wulstan's church, our Year 3 children will receive the Sacrament of Reconciliation. Please remember the children in your prayers as they continue in their journey of faith.
Wishing you an enjoyable weekend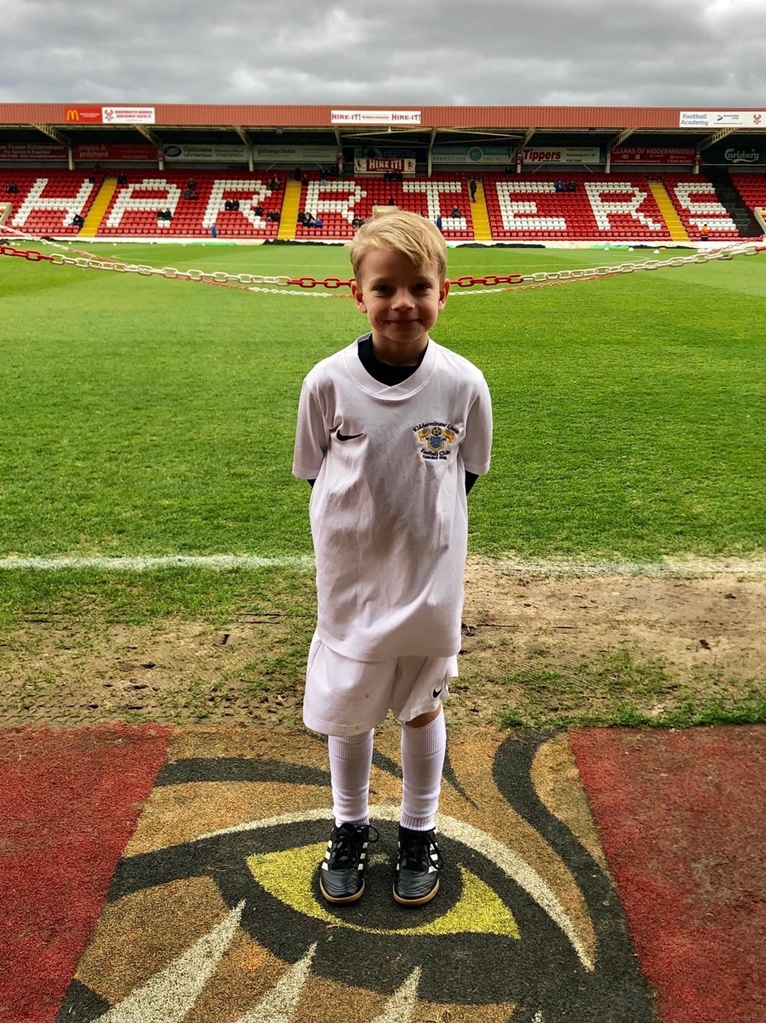 Many congratulations to Thomas in Year 1 and his team, Kidderminster Lions U7s, who recently were mascots at Kidderminster Harriers.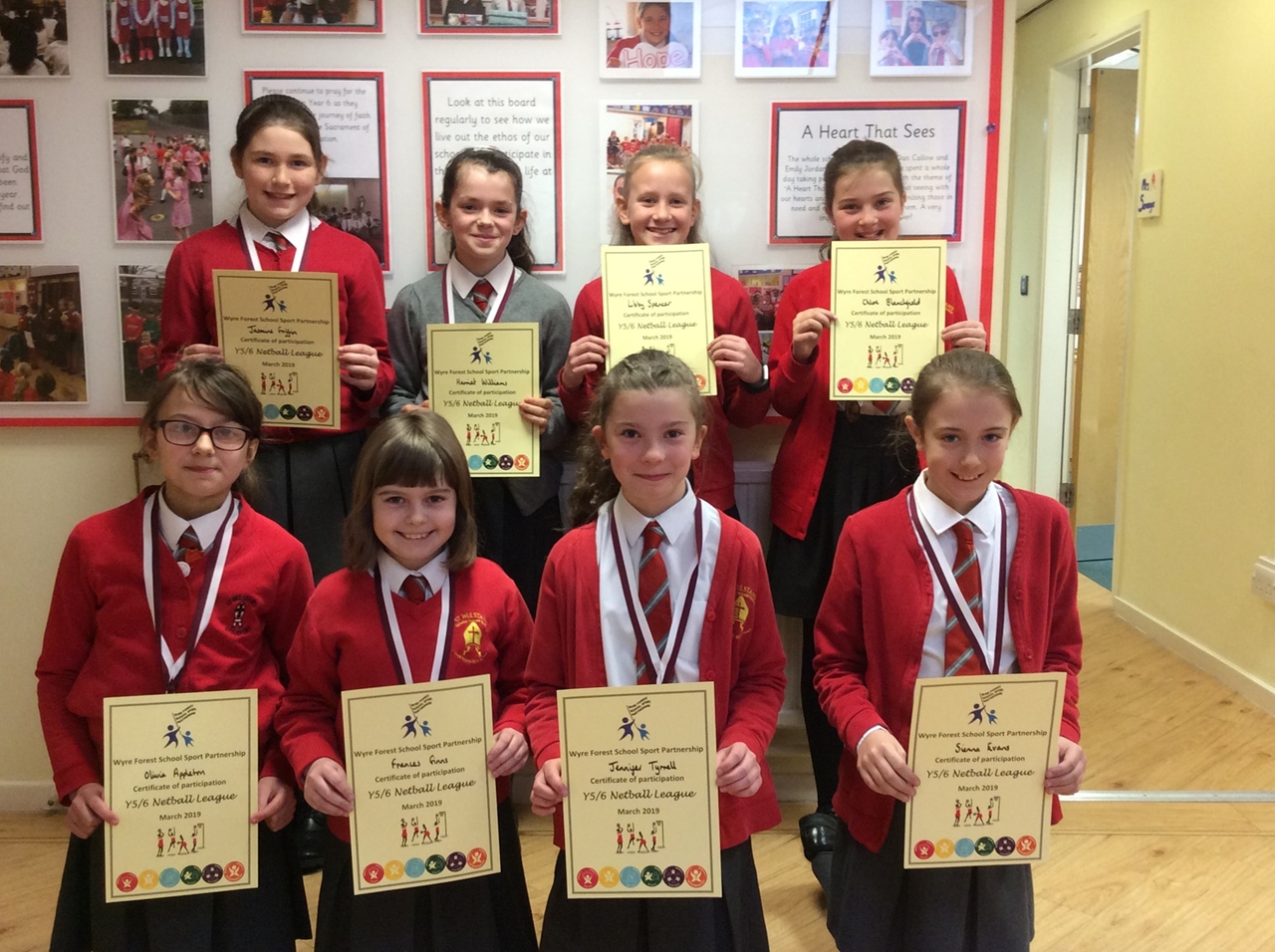 Congratulations to our Under 11 Netball team who were so successful in the recent Stourport Schools Sports Partnership League.