We've had a wonderful few days in school with two fabulous Christmas celebrations. We have enjoyed a lovely festive atmosphere as we celebrated Advent and Christmas with two fabulous productions of the beautiful KS1 'Nativity' and an exceptional KS2 Advent Service. Both these celebrations highlight how talented the children of St Wulstan's are, and how they rise to every occasion. The children spoke with clarity and confidence and sang beautifully. I, along with all the staff, am incredibly proud of our children as I know you, their parents, must also be. Well done children! I would like to thank all the staff who worked so hard to prepare the children for these events. Well done everyone!
Today was 'Christmas Jumper Day' and there were some lovely and very imaginative jumpers on display. Thank you to all those parents who made such generous donations to our local foodbank. Mr Greg Kelly, our Parish food bank collector has previously expressed his deep gratitude for your generosity and said this will make the difference to many people this Christmas. We will take your donations to church this weekend and I know they will be very gratefully received. Thank you for your generosity.
Tuesday is 'Cake Sale' day with donations from Year 3 and Year 4. If you would like your child to buy a cake please send them with 30 pence on Tuesday. We also have some small bars of chocolate left over from the Christmas Fayre which the children can buy for 20 pence on Monday.
Thursday 20 December is our Christmas Party Day- a major highlight in the life of St Wulstan's children (and staff!) Children come in their party clothes and an exciting day of festivities ends with a visit from a very special person! Please remember lunch is sausage and chips all provided from school so your child will not require a packed lunch on Thursday.
On Friday 21 December Fr Richard will be joining us at 9.15am to celebrate the last Mass of the year, our Christmas Mass. Any parent, family or friends who are able to join us for Mass will of course be most welcome and please join the staff for a cup of tea and mince pie afterwards. This is traditionally 'Toy Day' at St Wulstan's when the children are allowed to bring in a toy to play with friends. Please no electrical or expensive toys but toys that encourage others to join in, for example dolls, board games etc.
It has been a very busy term and I think the children (and staff) are all ready for a well -deserved break. School closes on Friday 21 December for the Christmas holiday and re-opens on Monday 7 January.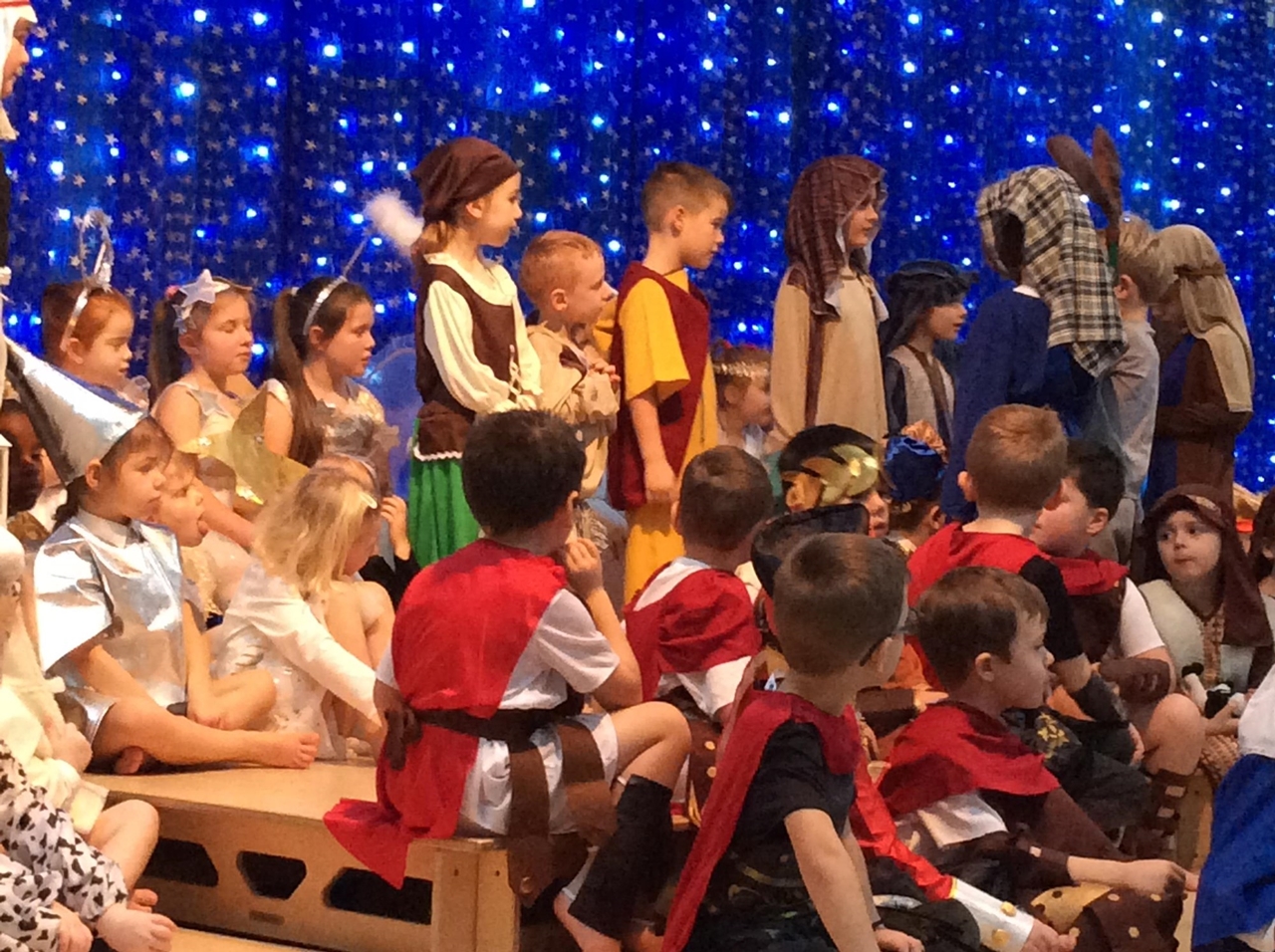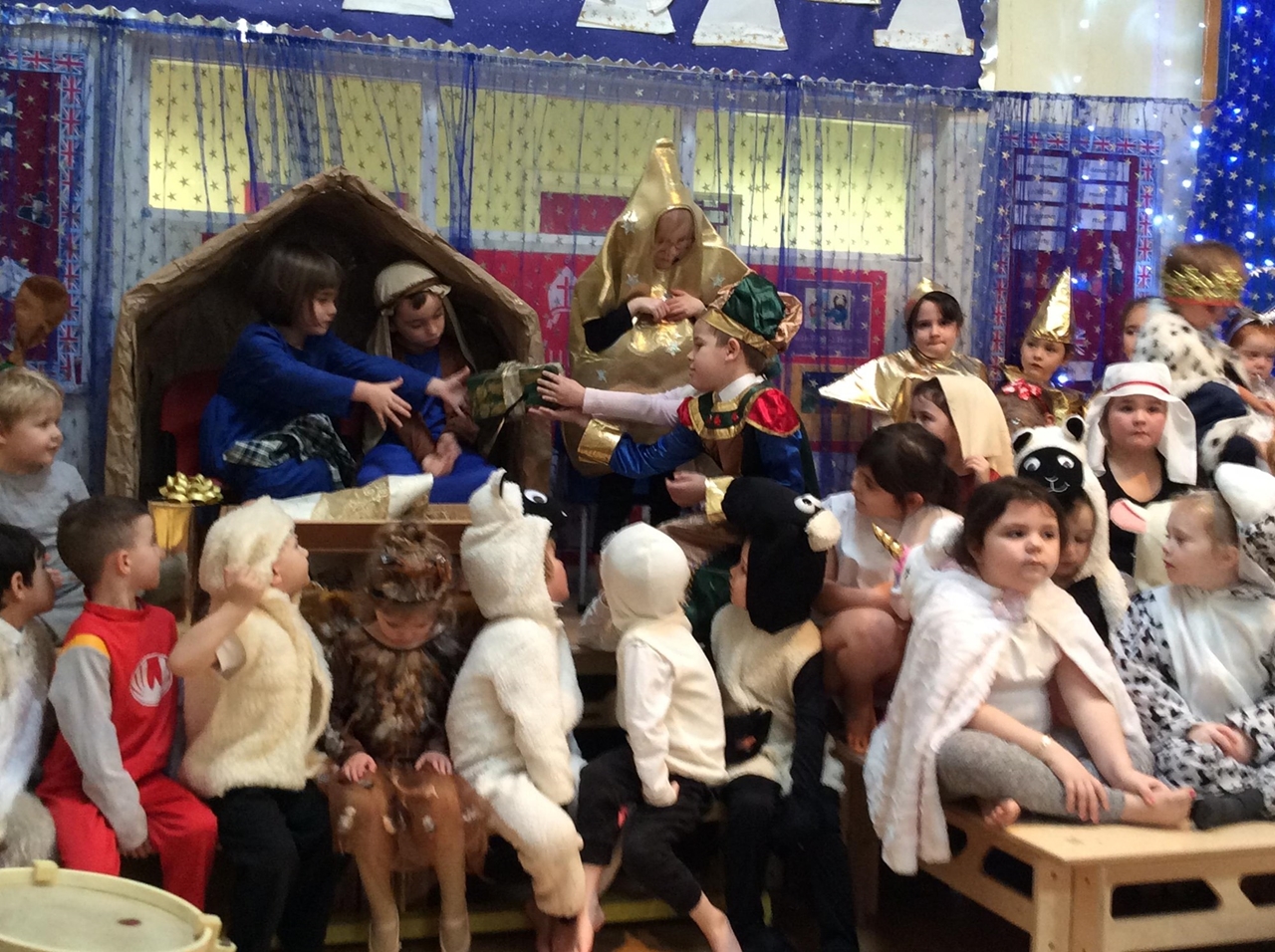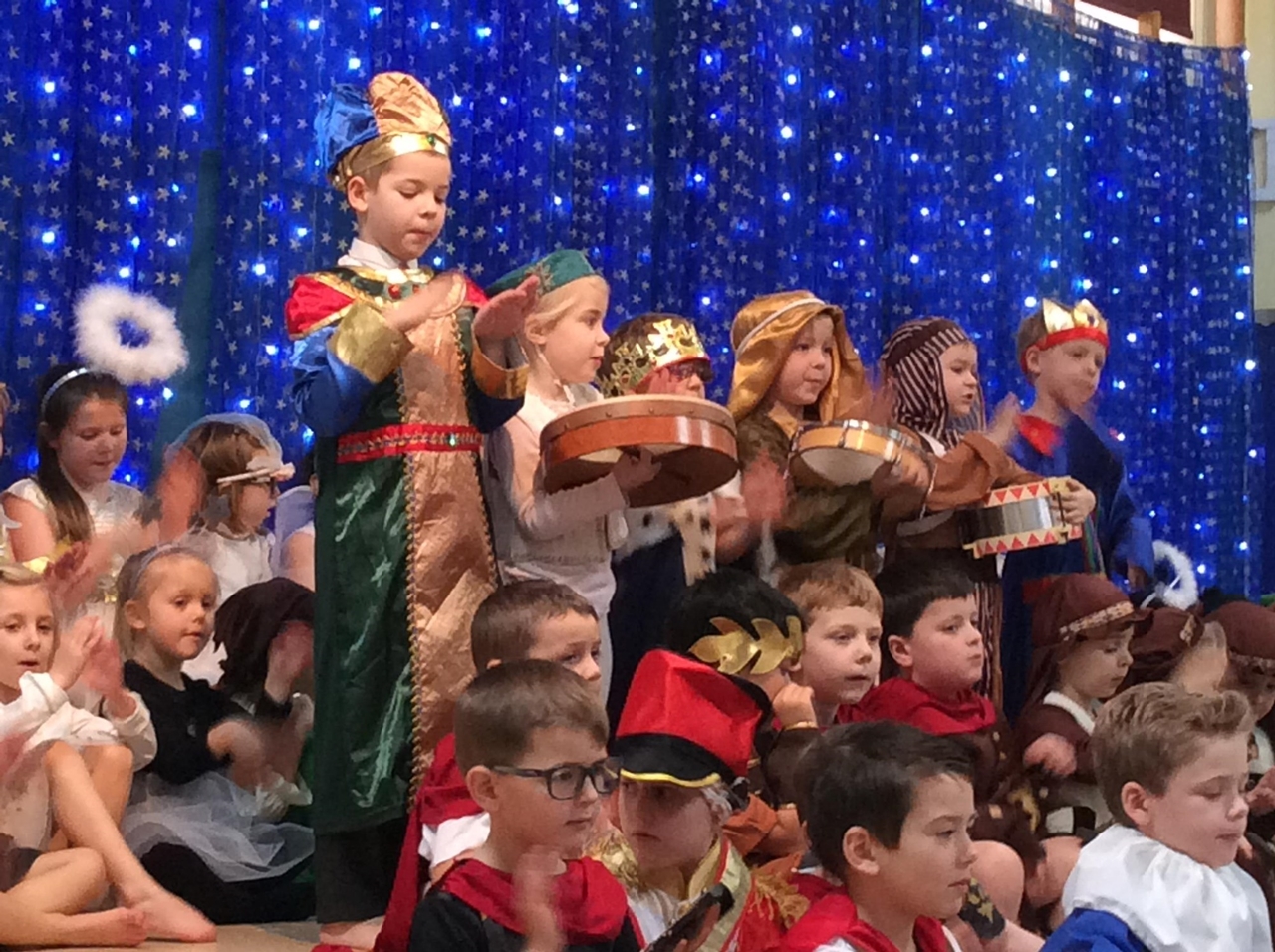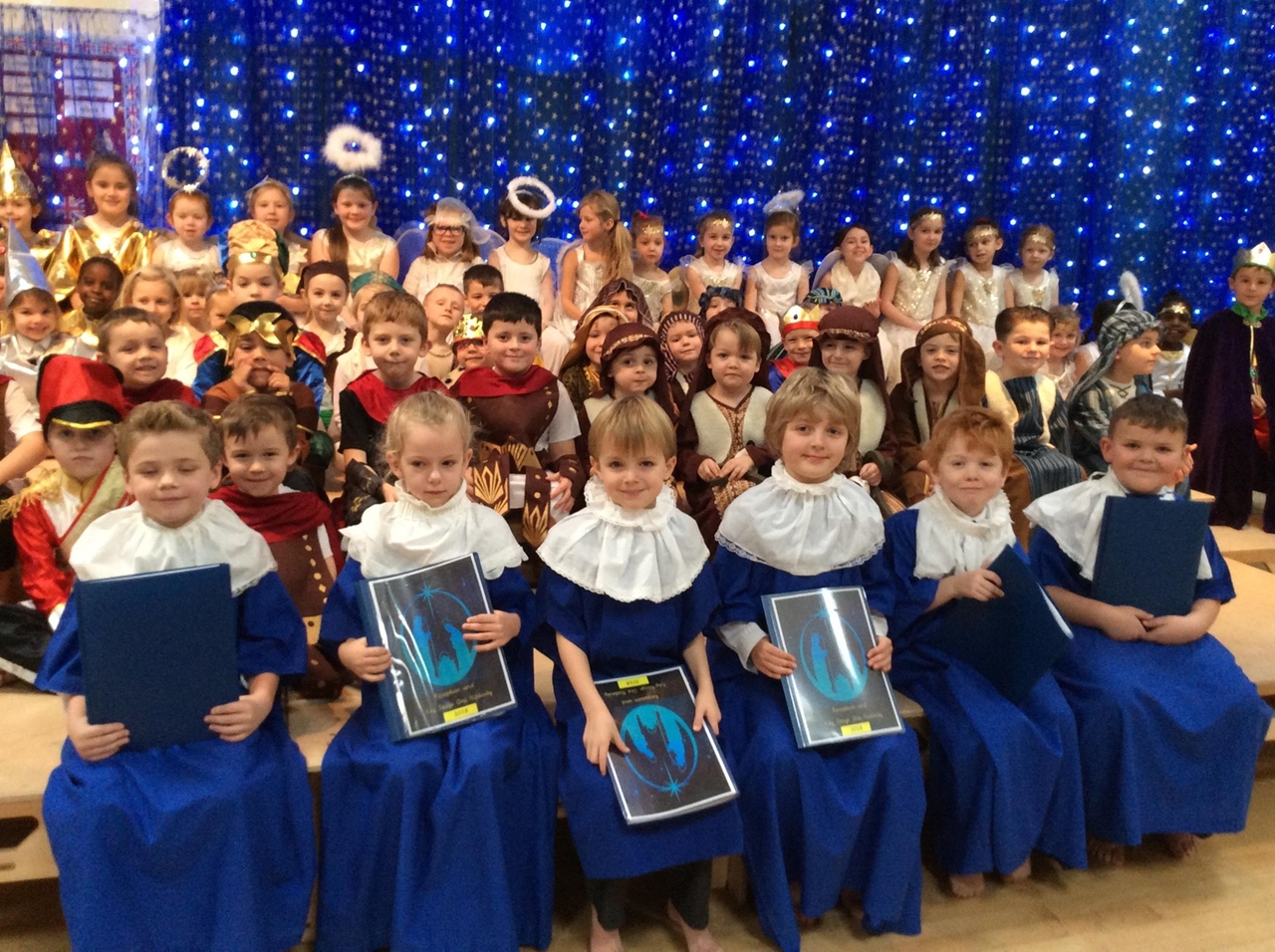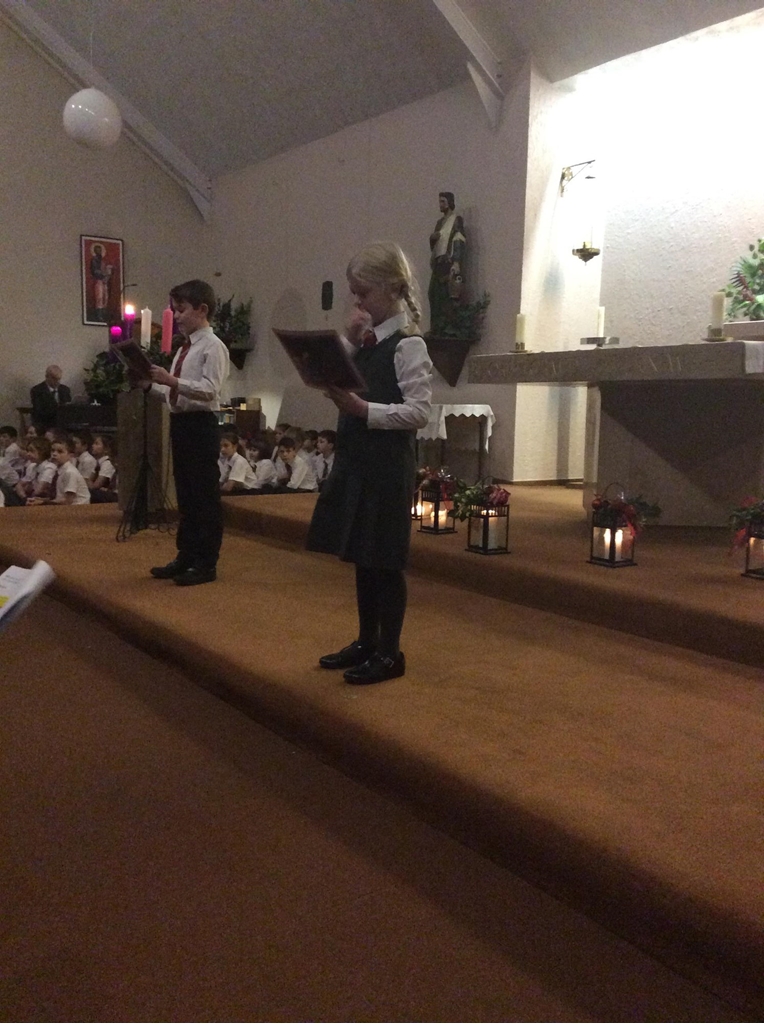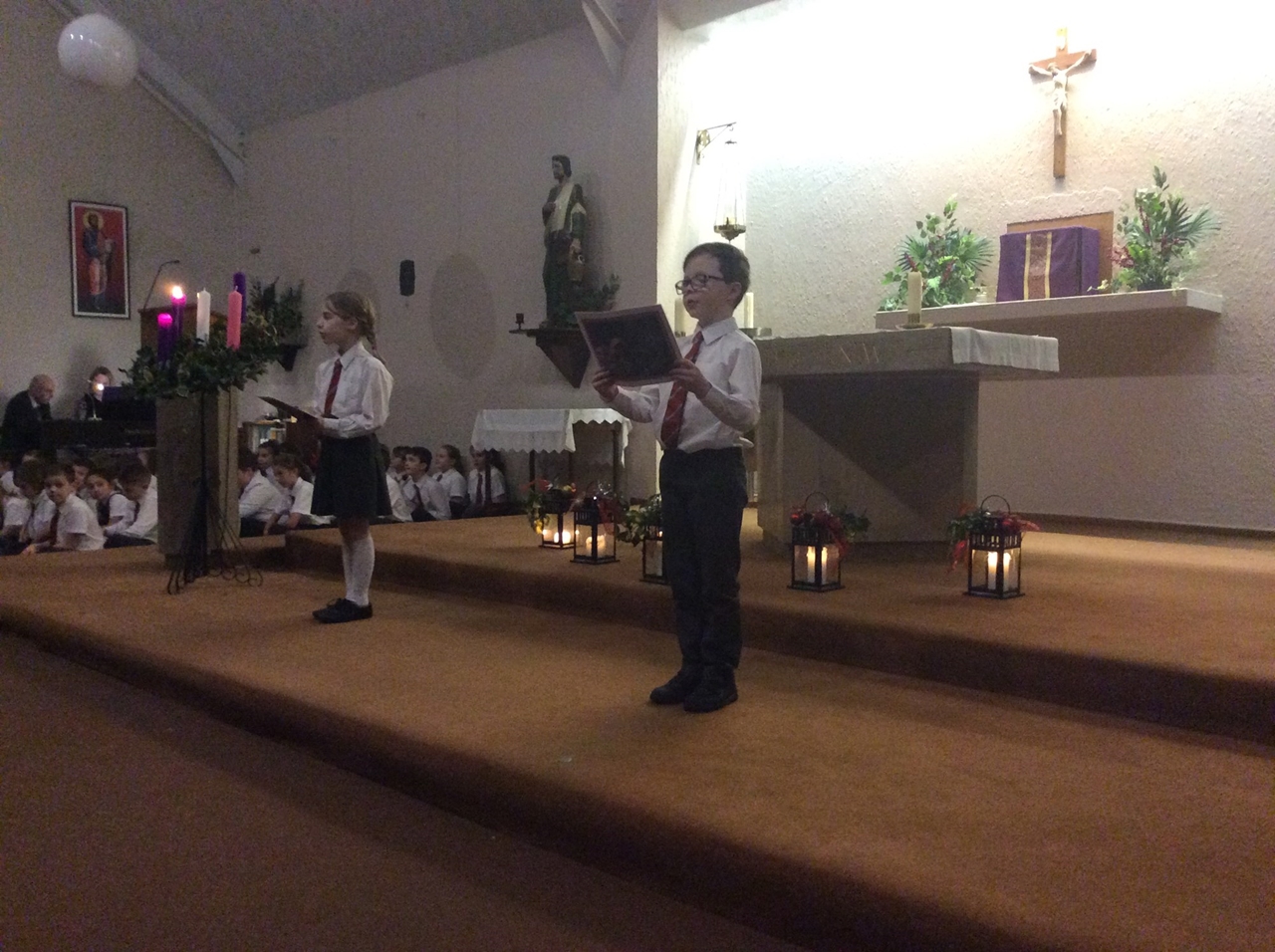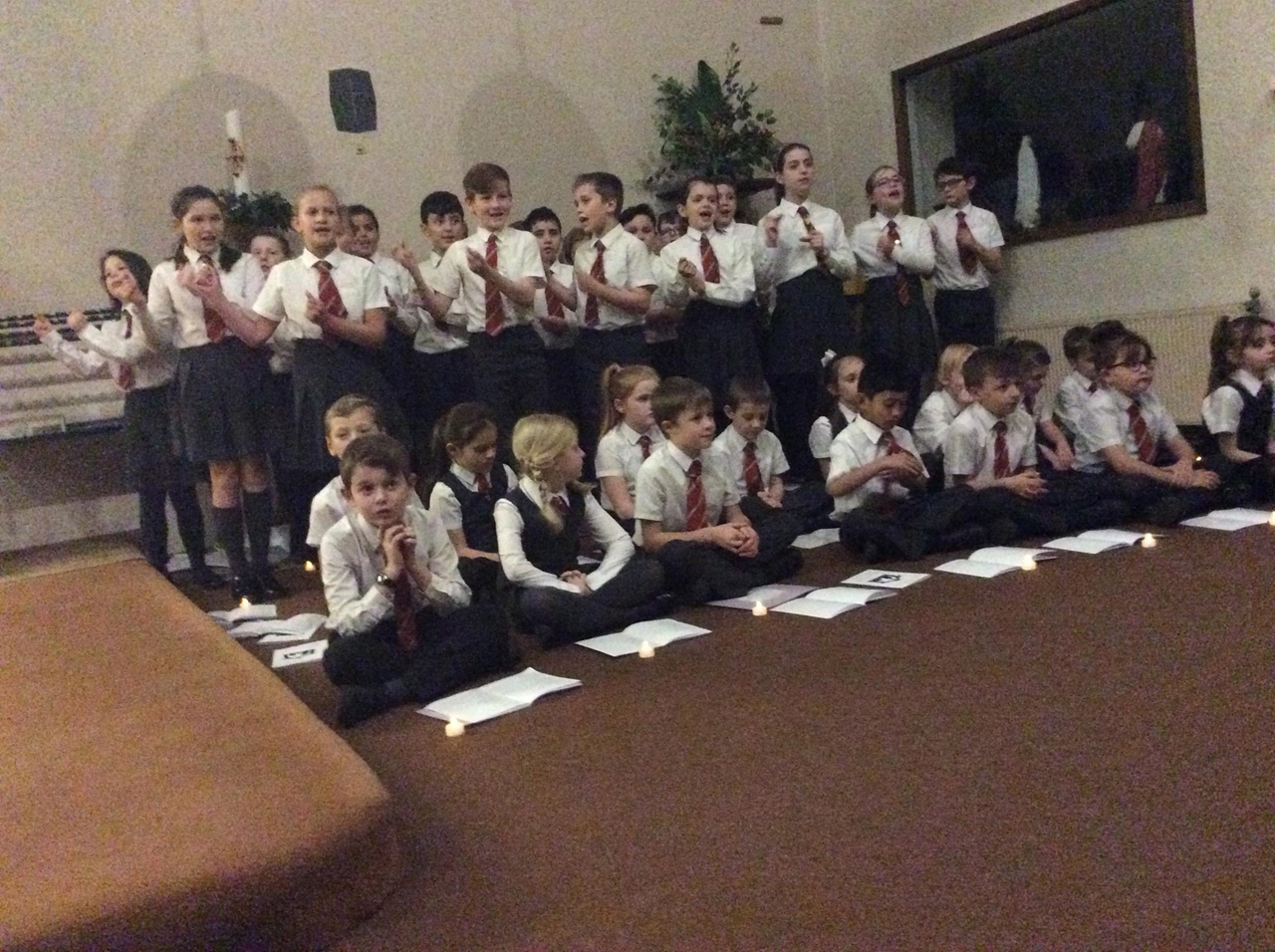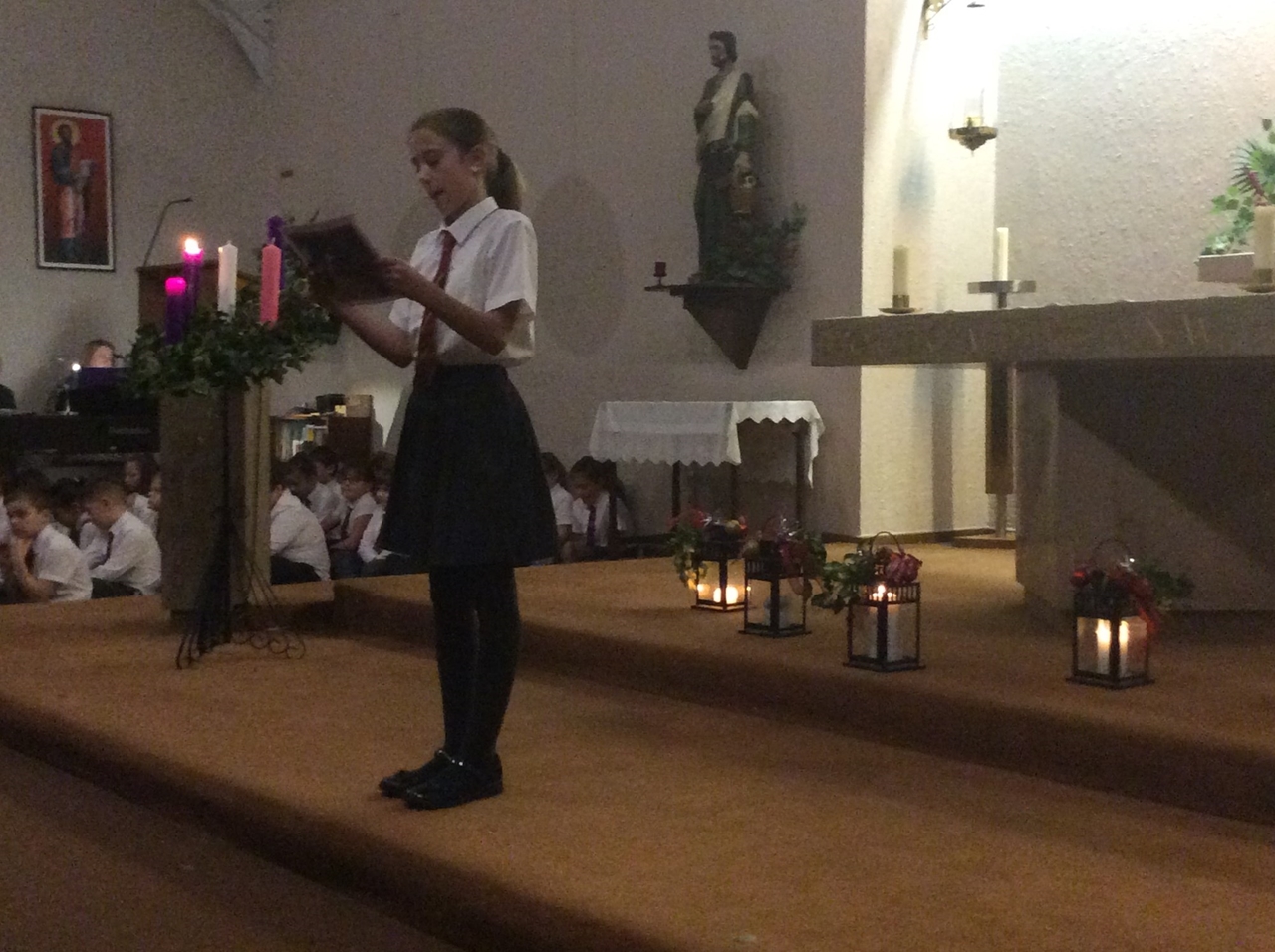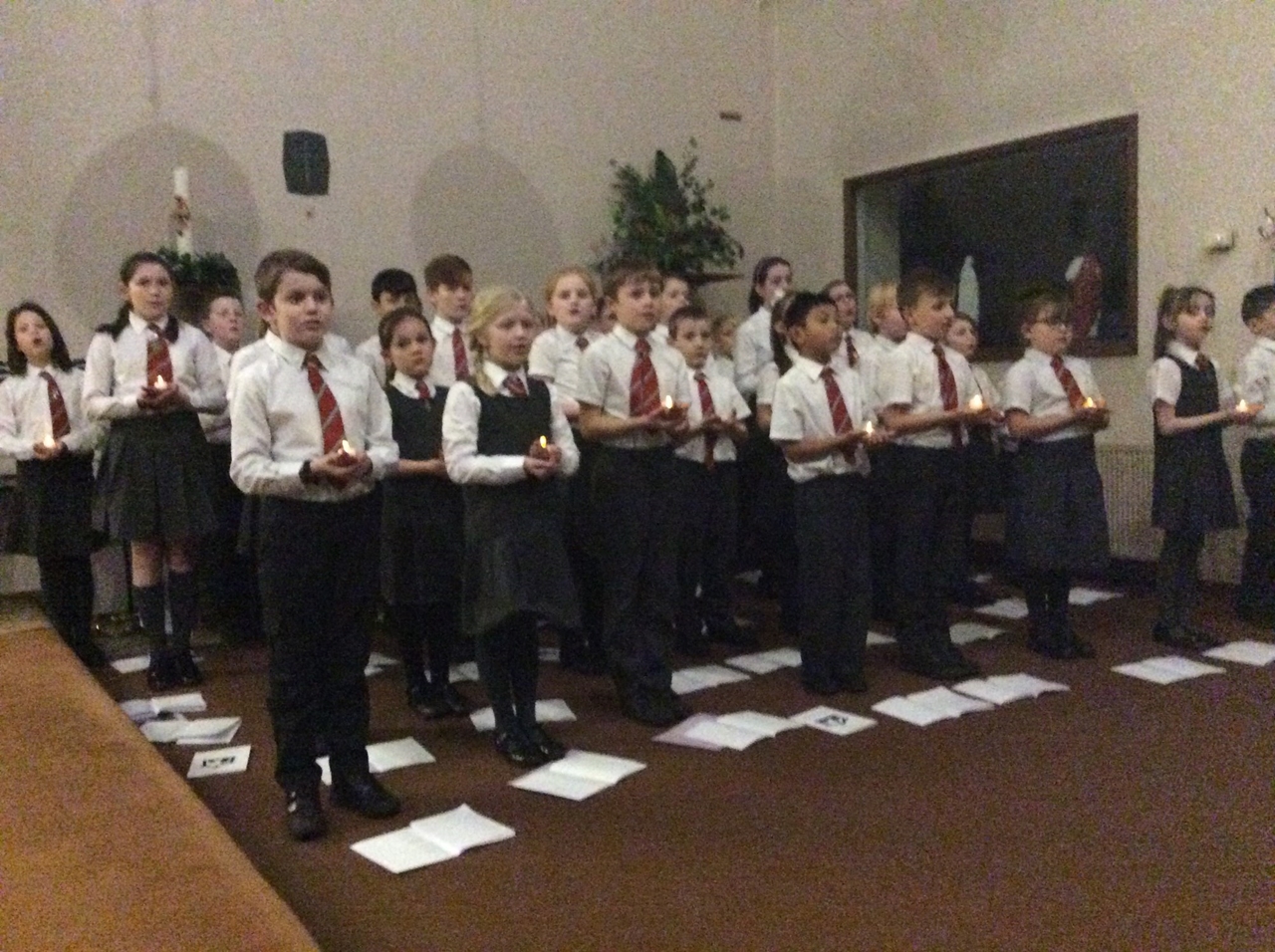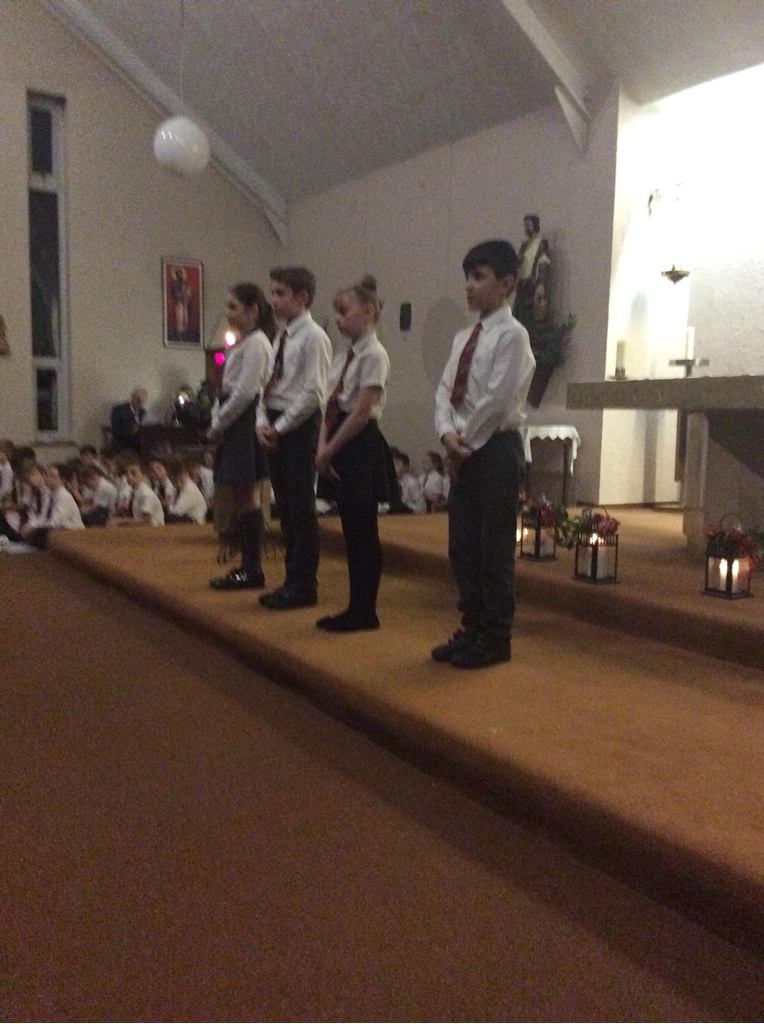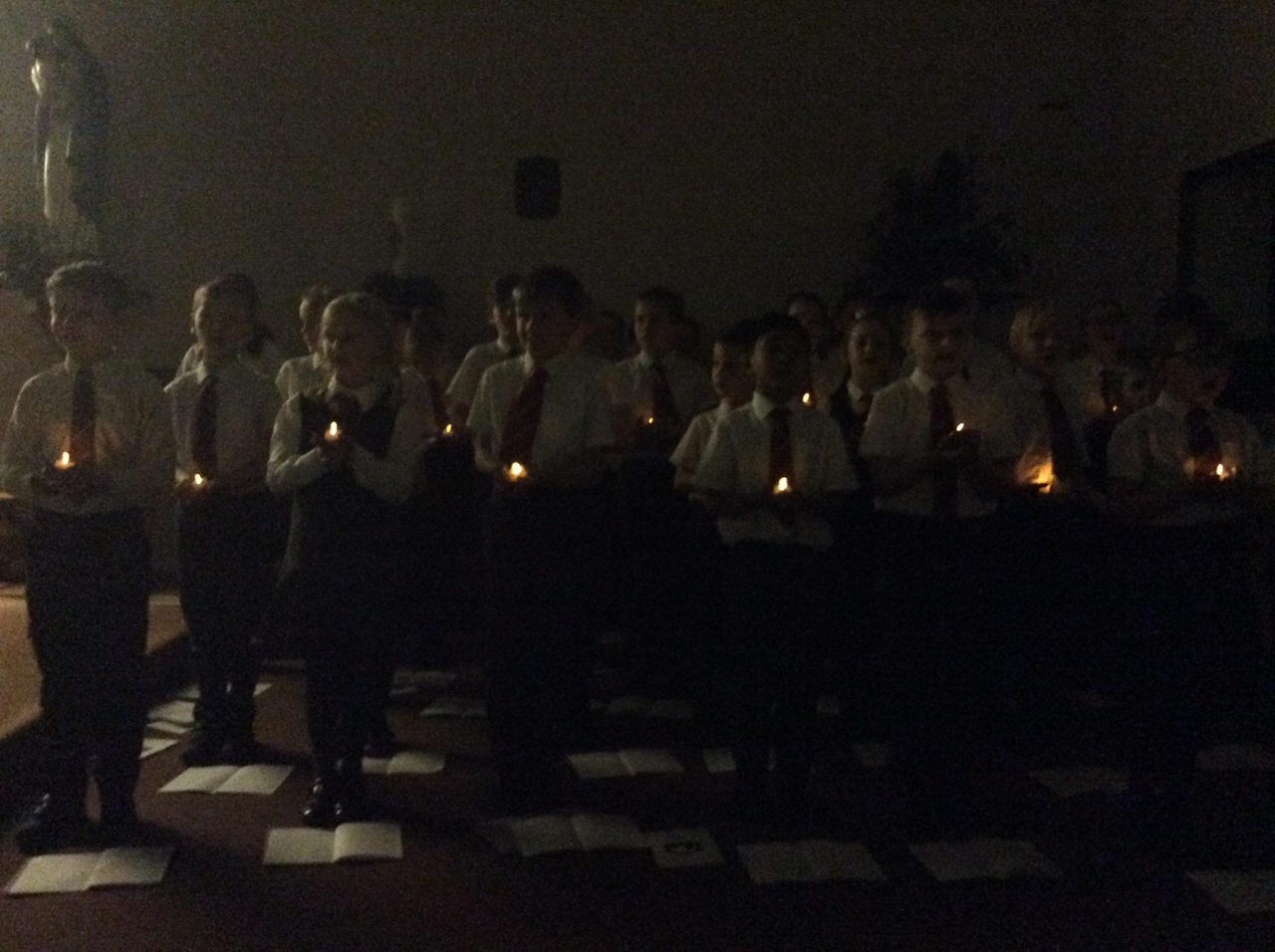 Our recent Confirmation with Bishop Robert Byrne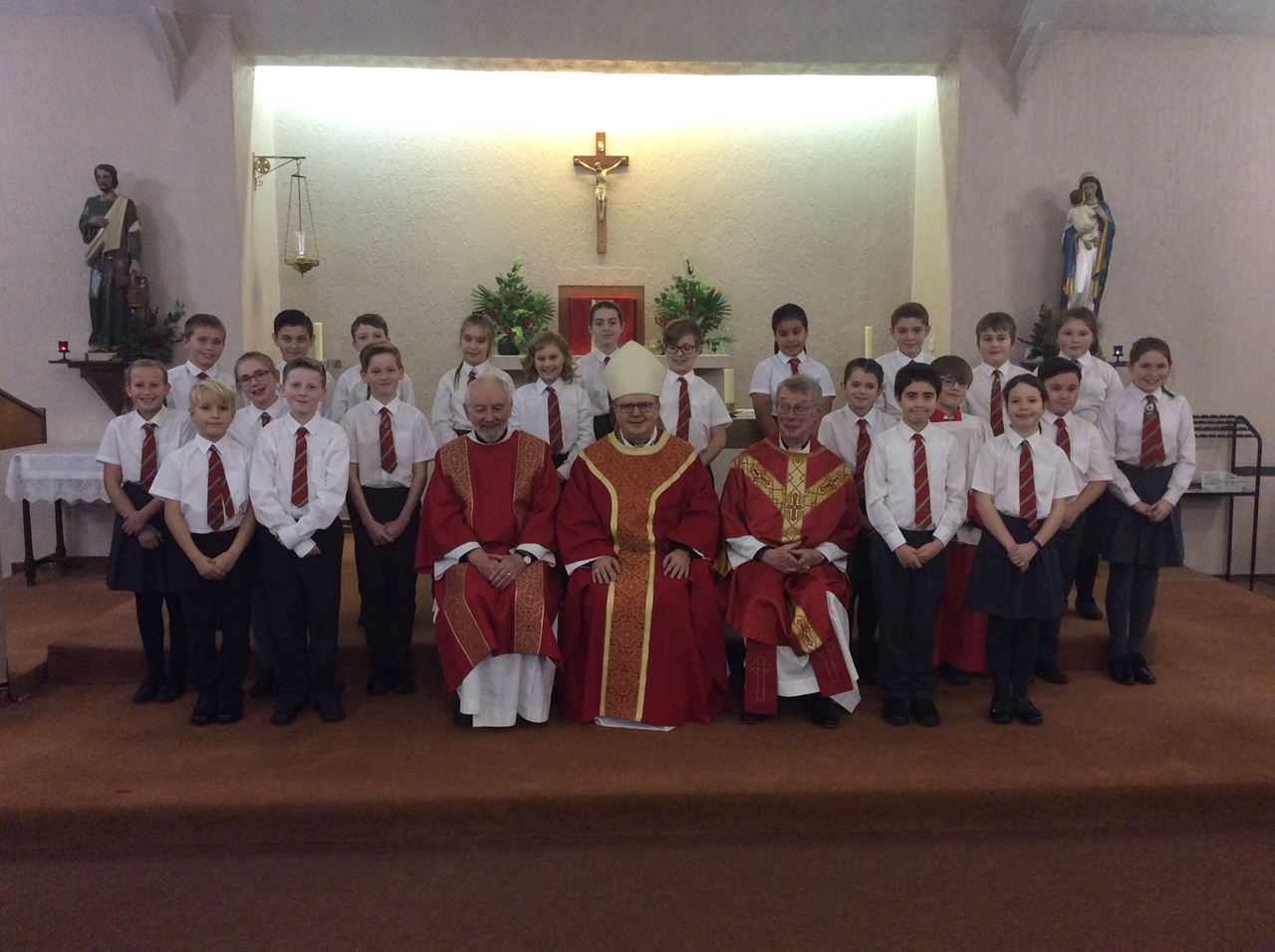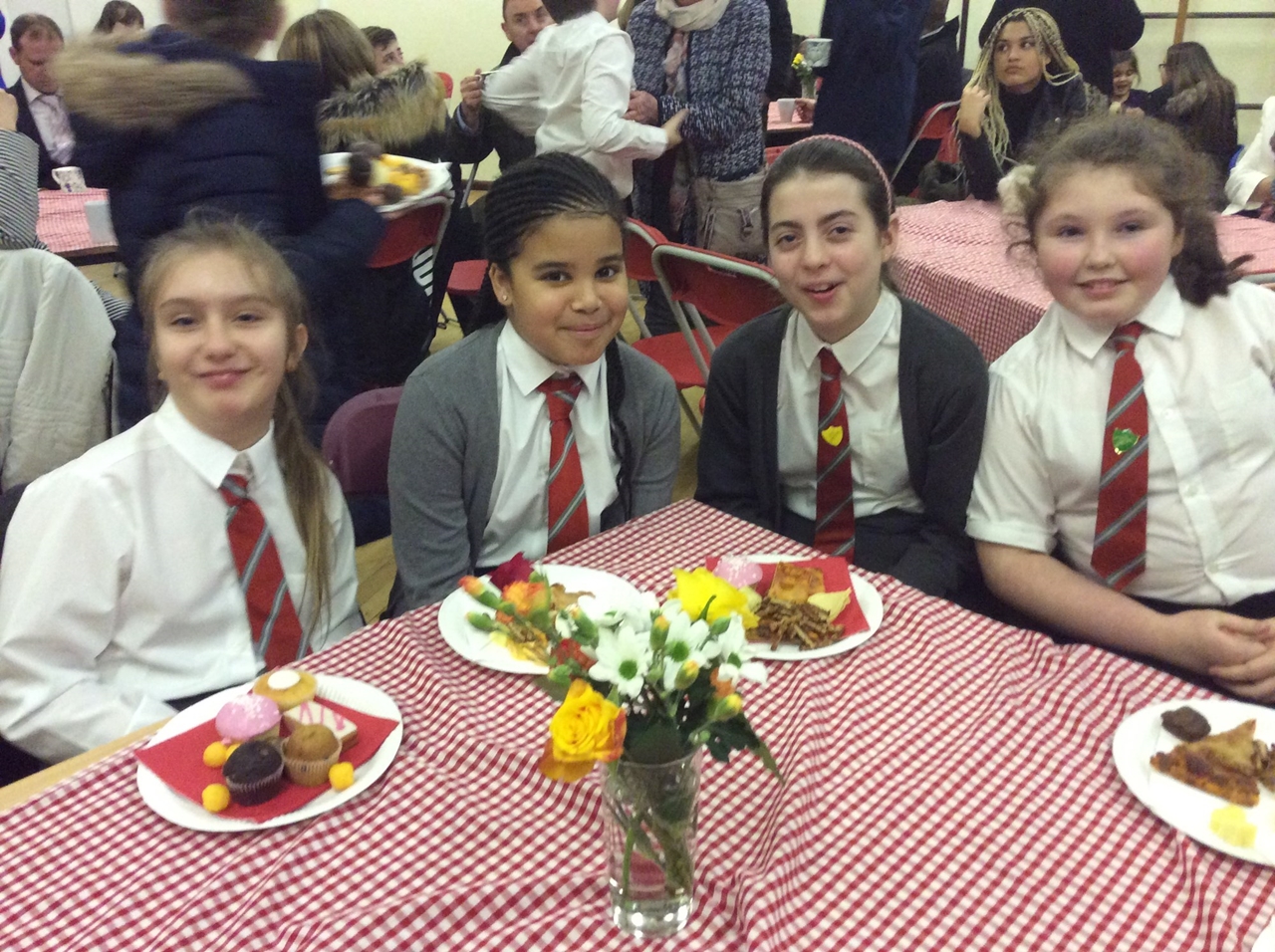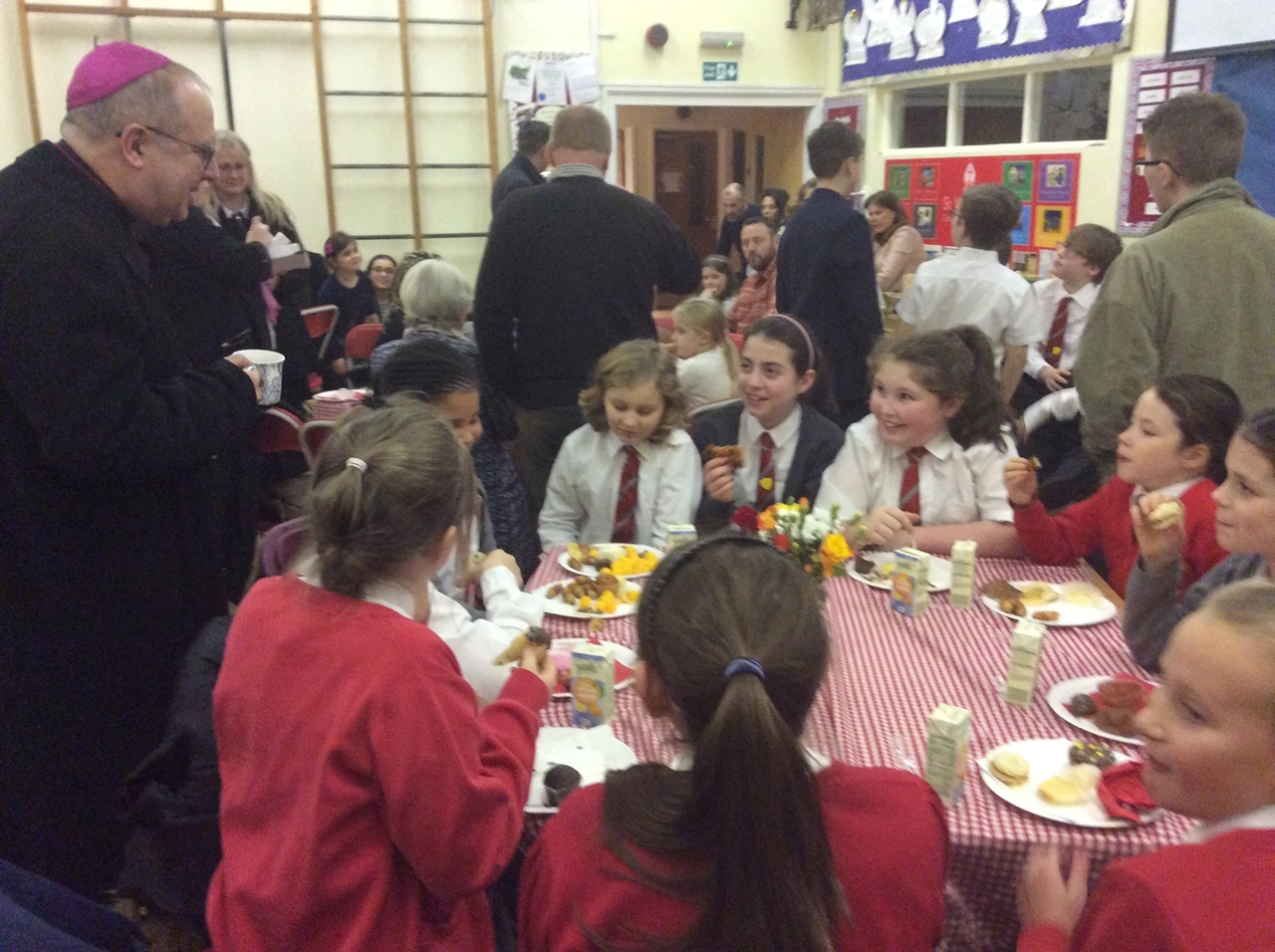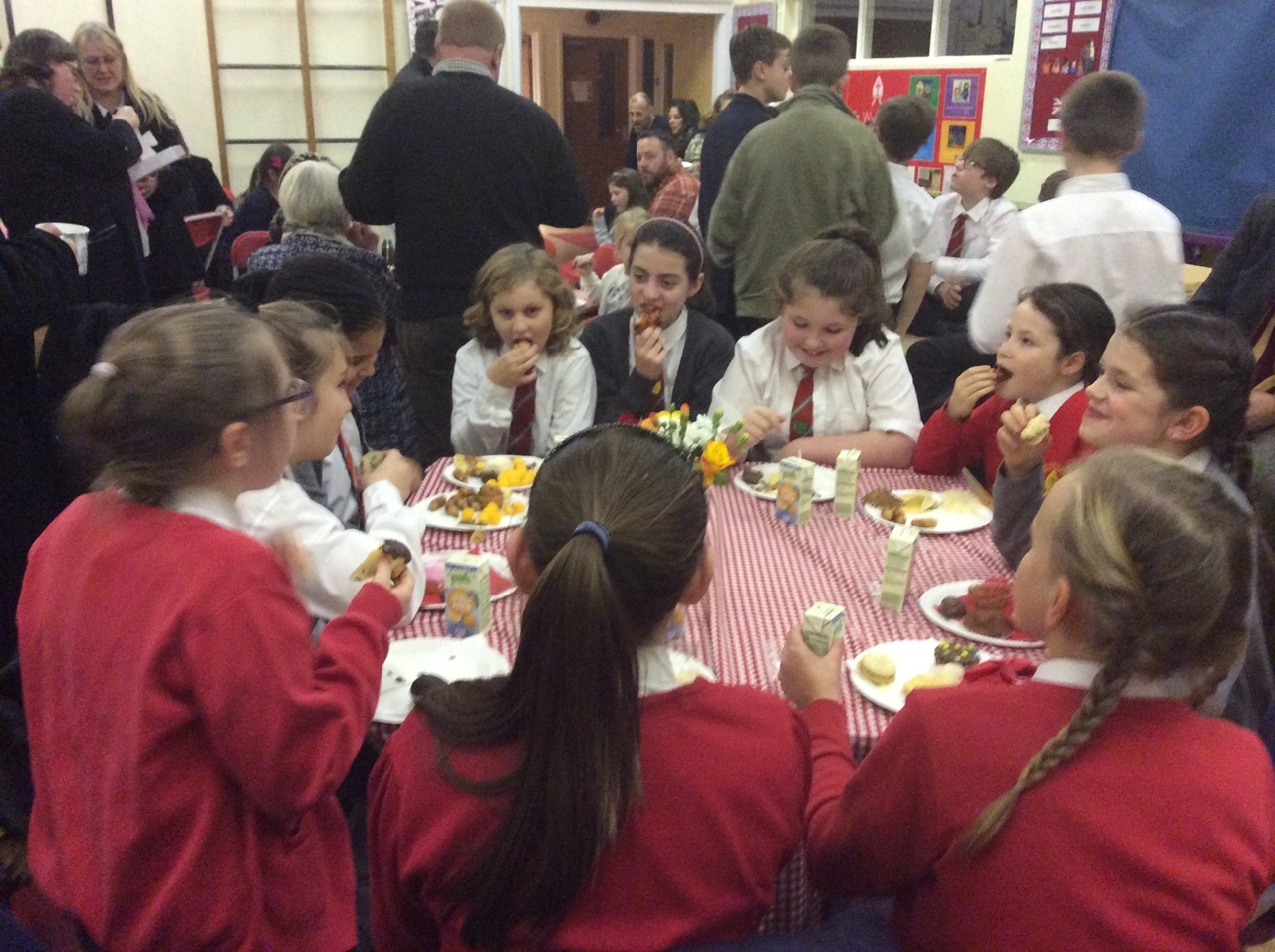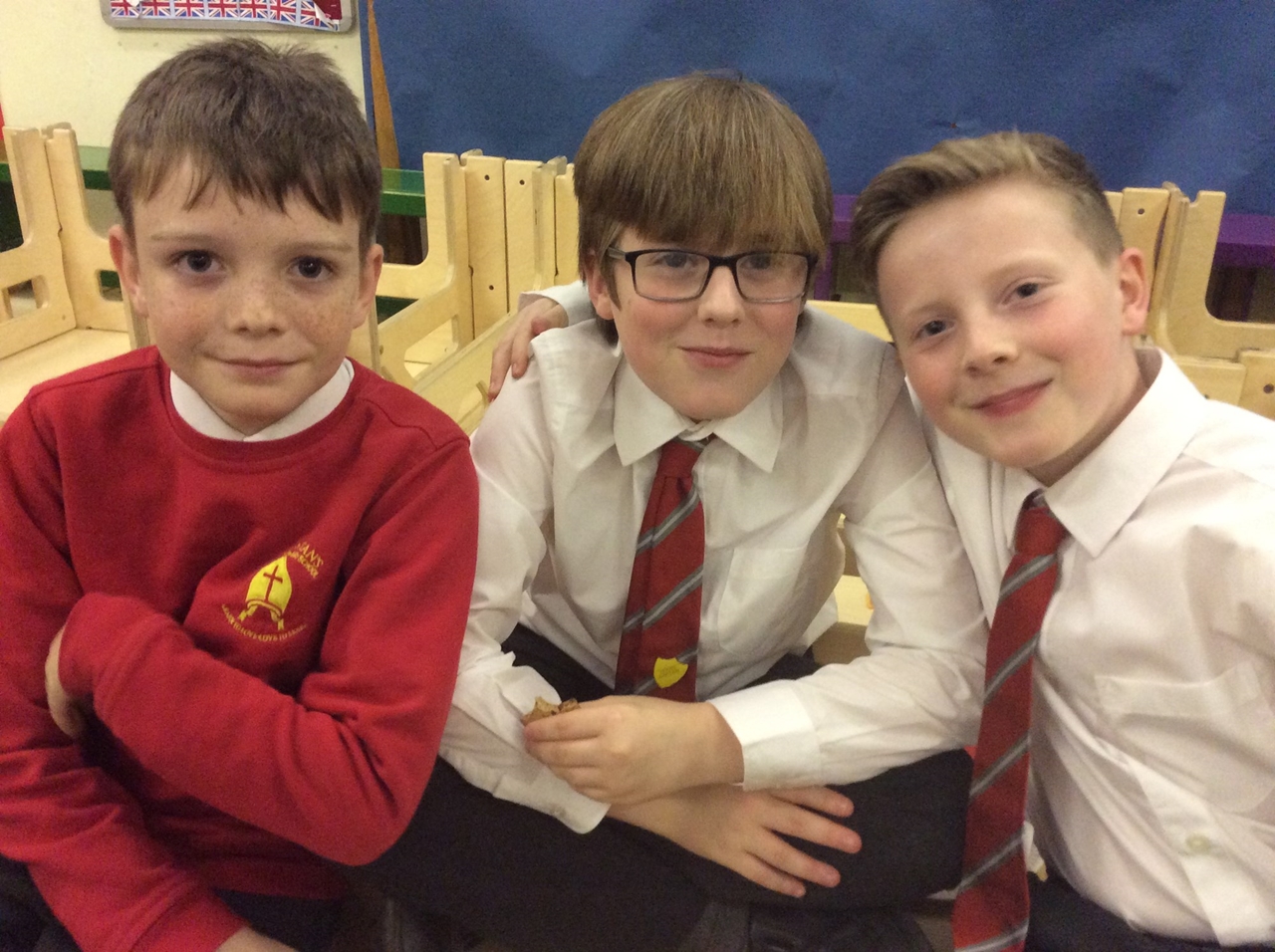 During Advent we have written prayers as we focus on this season of preparation.