Having finished our second week at school, it is lovely to see how quickly the children have settled in to school life again. Reception Class have made an excellent start to their time at St Wulstan's and they should be very proud of the way they have come into school confidently and happily. I am sure though, they will sleep well this weekend! On Monday 16 at 3.30- 4.15 and 6.00-7.00 pm there will be an opportunity for all Reception Class parent to come into log on to ParentPay and our School Life app. It is important that at least one parent attends one of these sessions. Thank you.
On Sunday 22 September school will be leading the singing at 10.00am Mass at St Wulstan's Church. All children and their families are invited to join the staff and we particularly warmly invite all our new children and their families. After Mass at 11.30 am, the PTA have organized a 'Welcome Walk' of a nature trail. The PTA would like to invite all new and existing families to take part .You are invited to bring the whole family on a gentle, local walk starting at school, following clues to complete the nature trail then back to a playground picnic of bacon or sausage baps and light refreshments. For further details look at the PTA board in the playground or speak to Hayley Vernon or the school office who can introduce you to a member of the PTA.
Last weekend, Year 5 had an exciting time away at Manor Adventure. They experienced an action packed weekend of kayaking, canoeing, climbing, underground maze exploration, abseiling and archery. All of the children impressed staff with their politeness, teamwork and willingness to challenge themselves .Well done Year 5! Year 5 want to thank Mrs Tasker, Mr Tasker and Mrs Freitas, for accompanying them on the trip. We have included a few photographs that hint at the fun they had!
Year 5 have started their preparations for the annual Pyramid Concert at Birmingham Town Hall on Thursday 13 February 2019. The theme this year is "Motown" and promises to be as much fun as previous years. More details will follow regarding ticket sales but please make a note in your diaries. It is a wonderful experience for both the children and the audience!
Thank you to so many parents and grandparents who came in for 'Open classroom' on Tuesday. The children always enjoy showing off their new classroom and teacher! It has been lovely to see how well the children have settled into the new school year. It is evident already that they are keen to practise their spellings, tables and reading at home. Thank you for all your support.
On Monday 23 September, Year 6 will depart on their residential retreat to Alton Castle where, as well as taking part in some challenging and adventurous activities, they will have the opportunity to learn more about their faith. We hope to share some of their experiences with you next week. Accompanying our Year 6 at Alton Castle will be the Year 6 children of Our Lady of Fatima Catholic Primary School, Harborne, who are part of our Multi Academy Company, SNOMAC. This will enable our children to meet and make friends with some of the children they will be with when they all transfer to Hagley for Year 7. My gratitude to Miss Hill, Mrs Warnett, Mrs Mound and Mrs Jones for accompanying the children; enabling them to gain so much from this experience.
Year 6 had a very exciting start to their new Discovery topic of Mexico: a drumming workshop. David from Ola Samba came in to teach the children how to play surdos, hand drums, shakers and tambourims. All the children in the school had a thirty minute taster session and then Year 6 spent the afternoon learning how to play the instruments. They learnt all about polyrhythmic music and how to layer different rhythms on top of each other. Then when they had mastered that skill, they even learnt how to complete actions while still playing. Finally at the end of the afternoon, Year 6 performed their masterpiece to the rest of the school. It was a really exciting day and the children learned many new skills as well as having great fun!
Year 2 have also had an exciting week as they start their new discovery topic, Beatrix Potter. They followed in Flopsy, Mopsy and Cottontail's footsteps by going blackberry picking. They managed to pick over 2kg of blackberries (with the help of some adult volunteers!) and used them the next day to bake some delicious blackberry and apple crumbles. Thank you to all of the family volunteers who gave up their time to help Year 2 with their walk and baking.
As many of you are aware our PTA has worked tirelessly to raise money to enhance the school environment. On Thursday 3 October the PTA will be holding their Annual General Meeting at 6.30pm in the Brinton s Arms Pub. The PTA had a very successful year last year and worked very hard, but are very keen to listen to all new ideas and welcome all new parents whether they are new to the school or have just not been to PTA meetings before. For those parents who are new to the school the PTA meetings are a good way to get to know other parents and to socialise whilst supporting the school. There is no pressure to take a leading role so please do come along – the more people who get involved the better!
Hagley Catholic High School will be holding their annual Open Day on Saturday 12 October from 9.00am to 12.00pm. If you have a child in Key Stage 2, it is never too early to start thinking about High Schools. The vast majority of our children transfer to Hagley at the end of Year 6, so do take this opportunity to take a look at the school. Our Year 6 children have now received their High School transfer forms. If you have any queries regarding transfer please do not hesitate to speak to us.
Similarly, if you know of any families who are looking for a Reception Class place for September 2020, please encourage them to contact me and arrange a visit to the school. We will also be holding our annual Open morning on Saturday 5 October 9.30-11.30 am. There are also some places available in some other year groups. If you know of any parent who is interested in such a place for their child please encourage them to contact me. Thank you.
As I walk around the school it is lovely to see how smart all the children look in their new uniforms. I appreciate your support in adhering to the school uniform and haircuts policy. We have lost count of the number of times we as a school are congratulated on the smart appearance of your children and this does have a very positive impact on their attitude and behaviour. Thank you.
Over the week you will have received data collection forms via your child's book bag. Could I please request that these are completed and returned as soon as possible so we can update our records. It is vital that we have up to date and correct medical and contact details on file for your child's well being and safety. Similarly if your child requires an inhaler in school please ensure you speak to your child's teacher and send it into school. Thank you.
As we mentioned in a text earlier this week, Aldi are presently running a health initiative for schools with the chance to win £20 000 . Every time you spend over £30 you are given a sticker. St Wulstan's are taking part so we need to collect as many stickers as we can by early November. Please spread the request to family, friends and neighbours ! Stickers can be brought into school and put in the labelled box in the entrance. Thank you to everyone who has already started sending them into school.
As we have previously said we always love to her of the children's activities and successes outside of school. We were very proud to hear of Amelie, Year 4, and her kindness over the summer. Amelie had her hair cut at the weekend so that she could donate her hair to the Little Princess Trust. This is for ill children who have lost their hair to be able to have a wig made.
As Amelie's mum said 'We were very impressed with how charitable she was feeling as we were only expecting a trim!' We are all very proud of your thoughtfulness Amelie, well done !
If you have any queries or concerns regarding your child's academic, social or emotional needs please do not hesitate to contact me or their class teacher. Many thanks for your continued support and we hope you have an enjoyable weekend.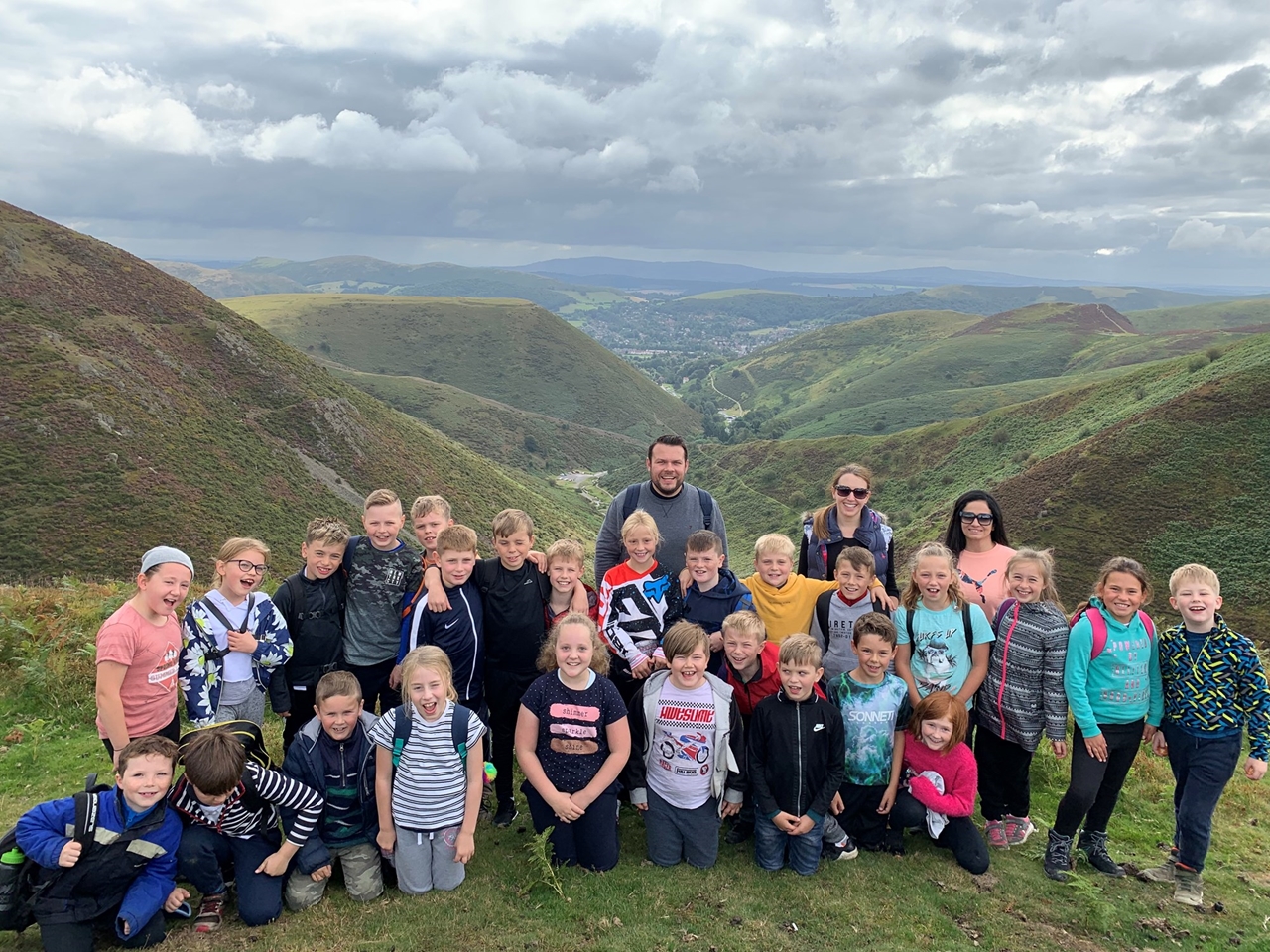 Year 5 on their hill walk at the Long Mynd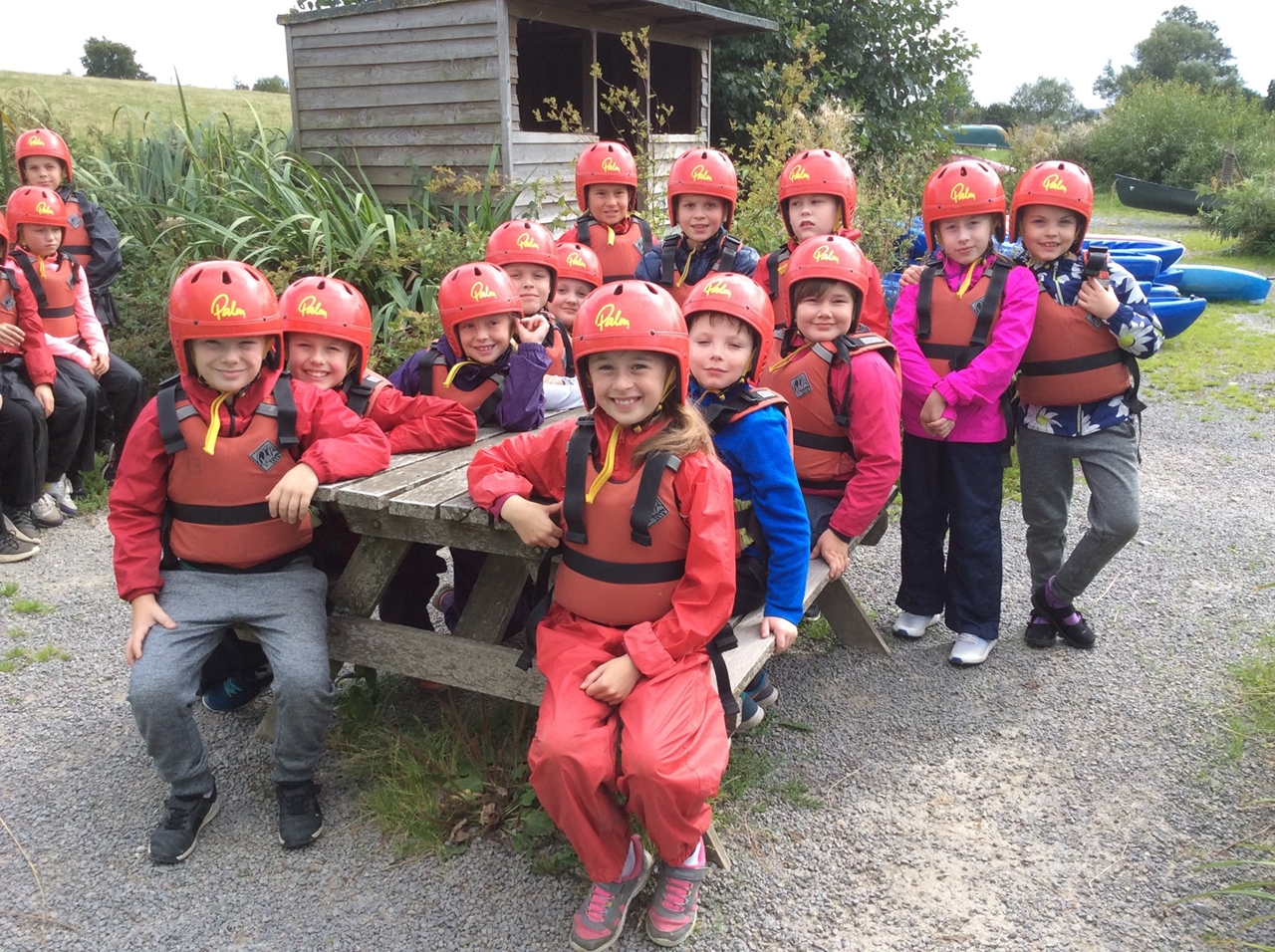 Ready for kayaking and canoeing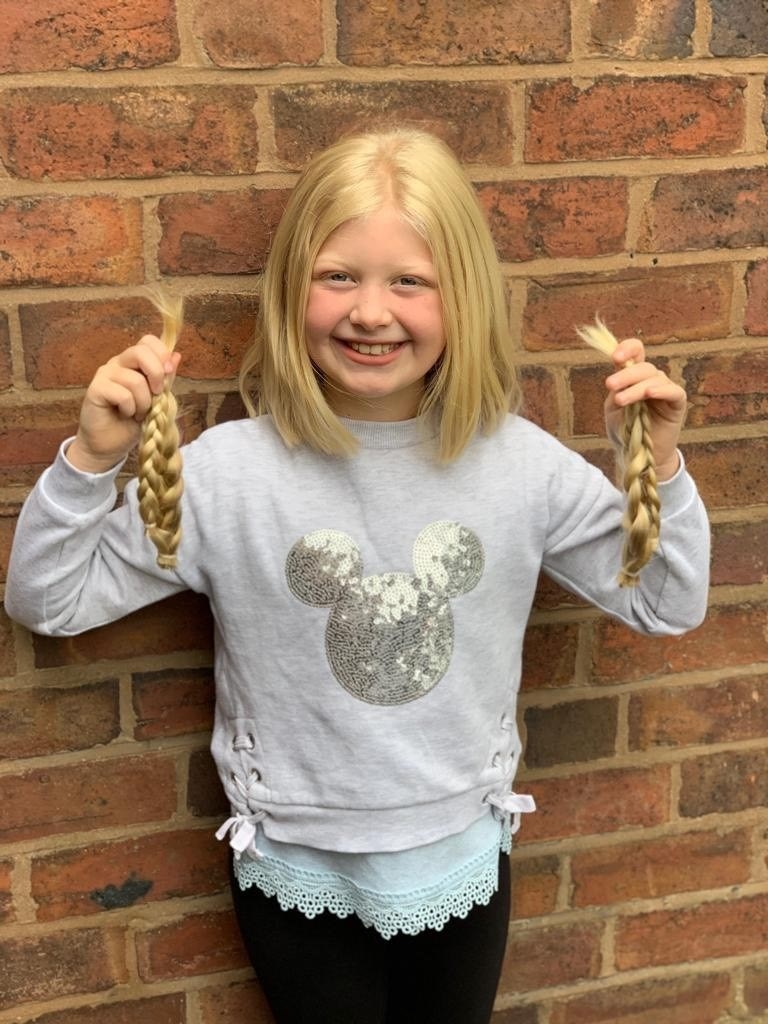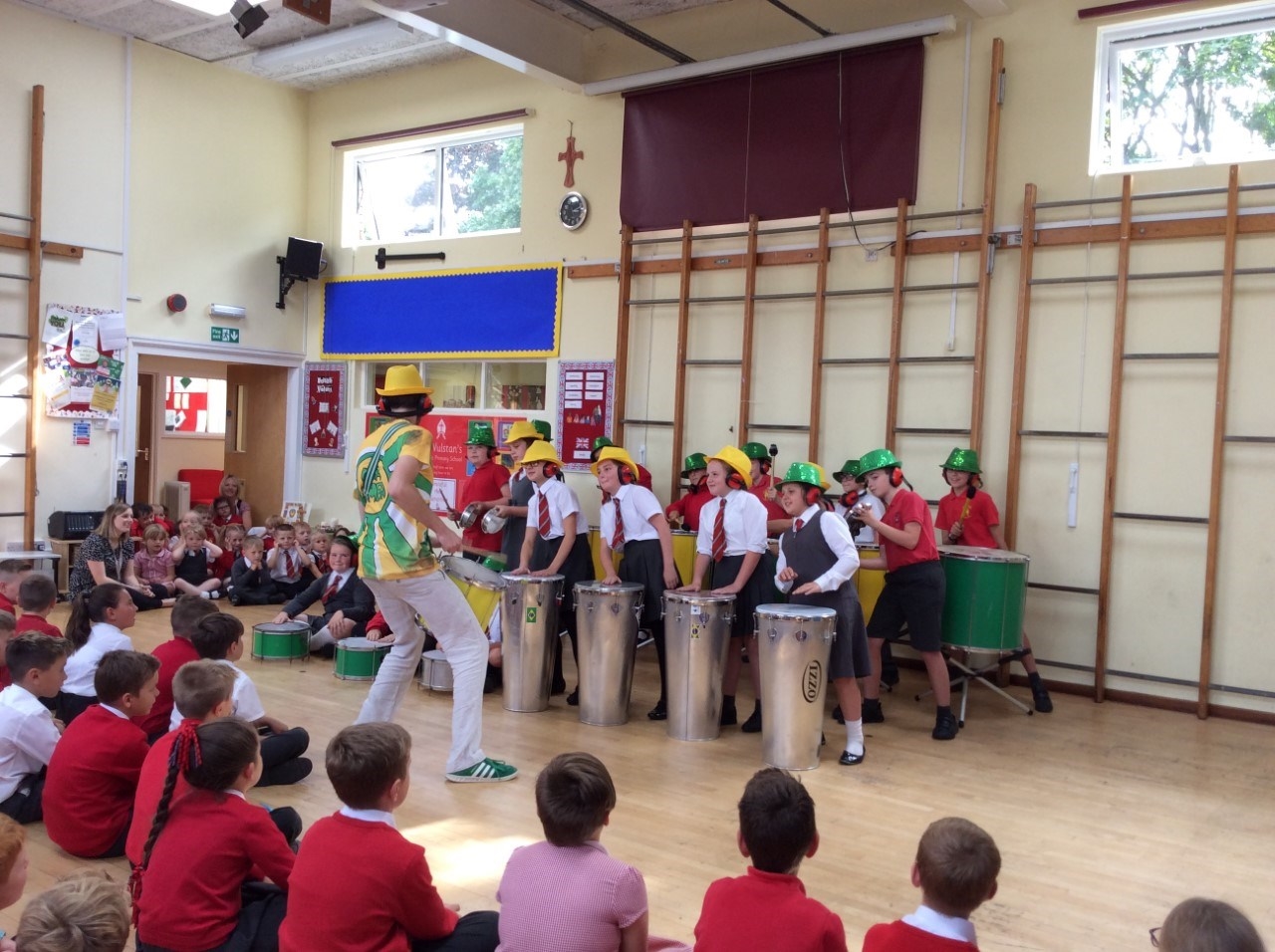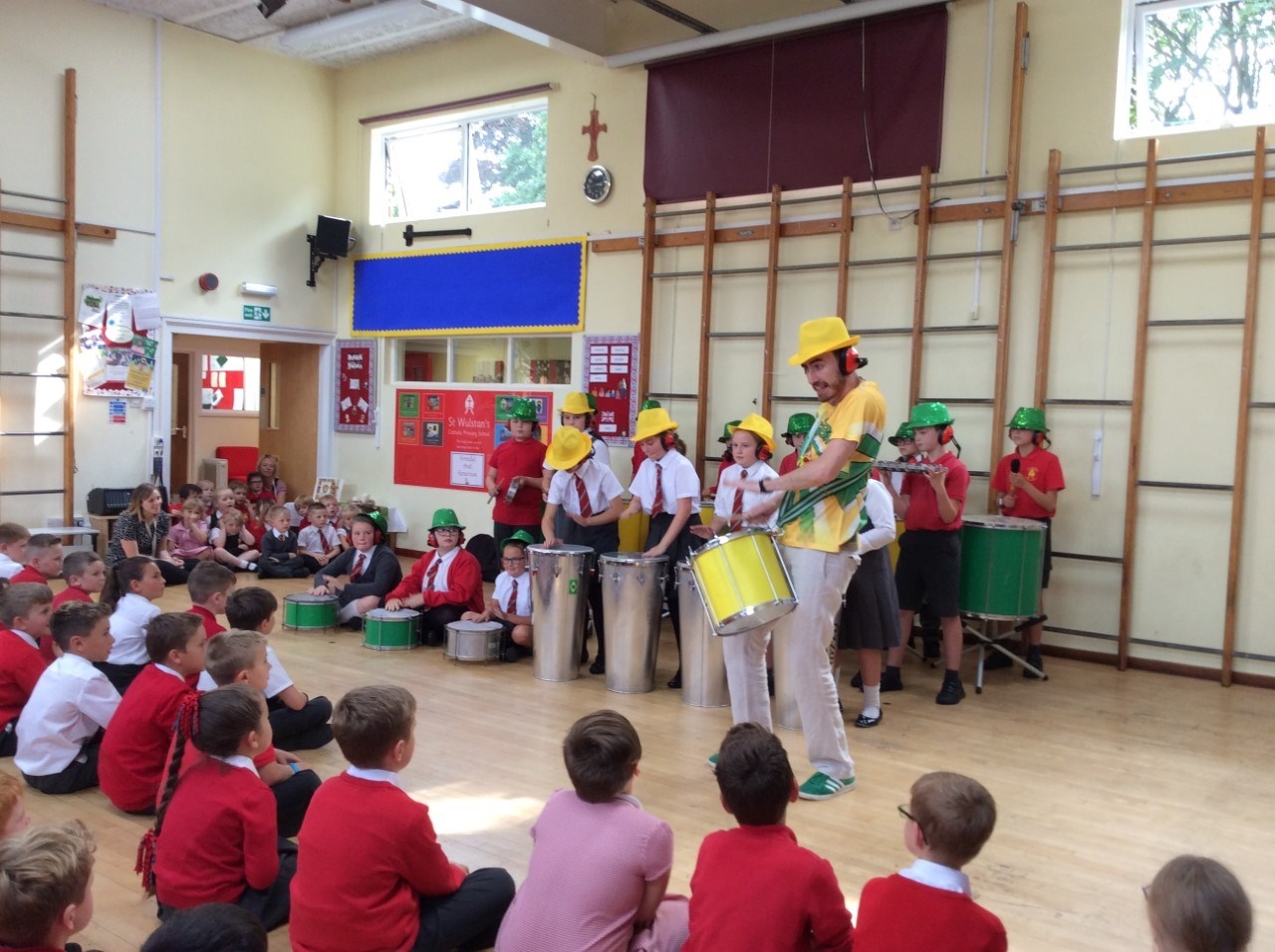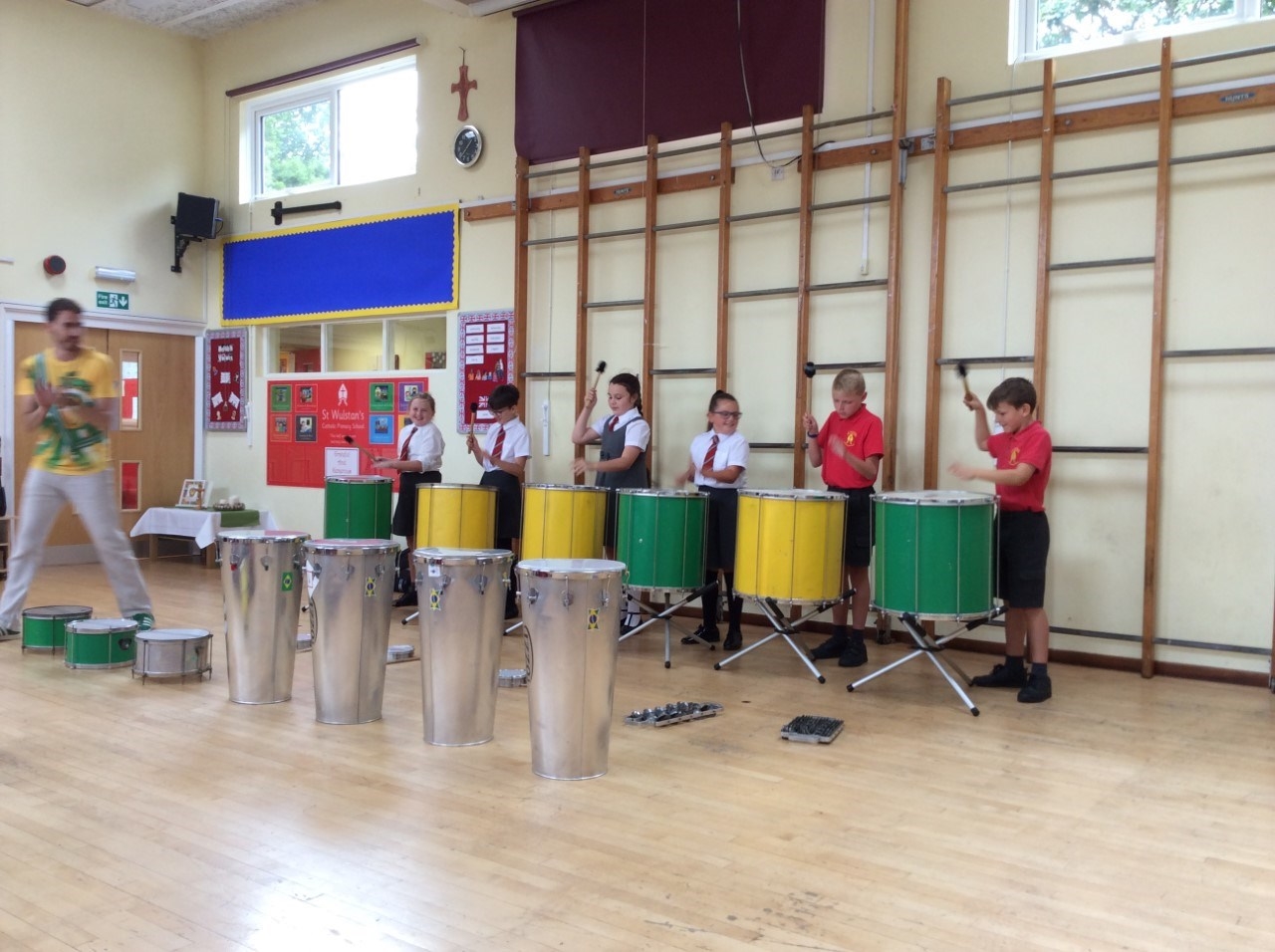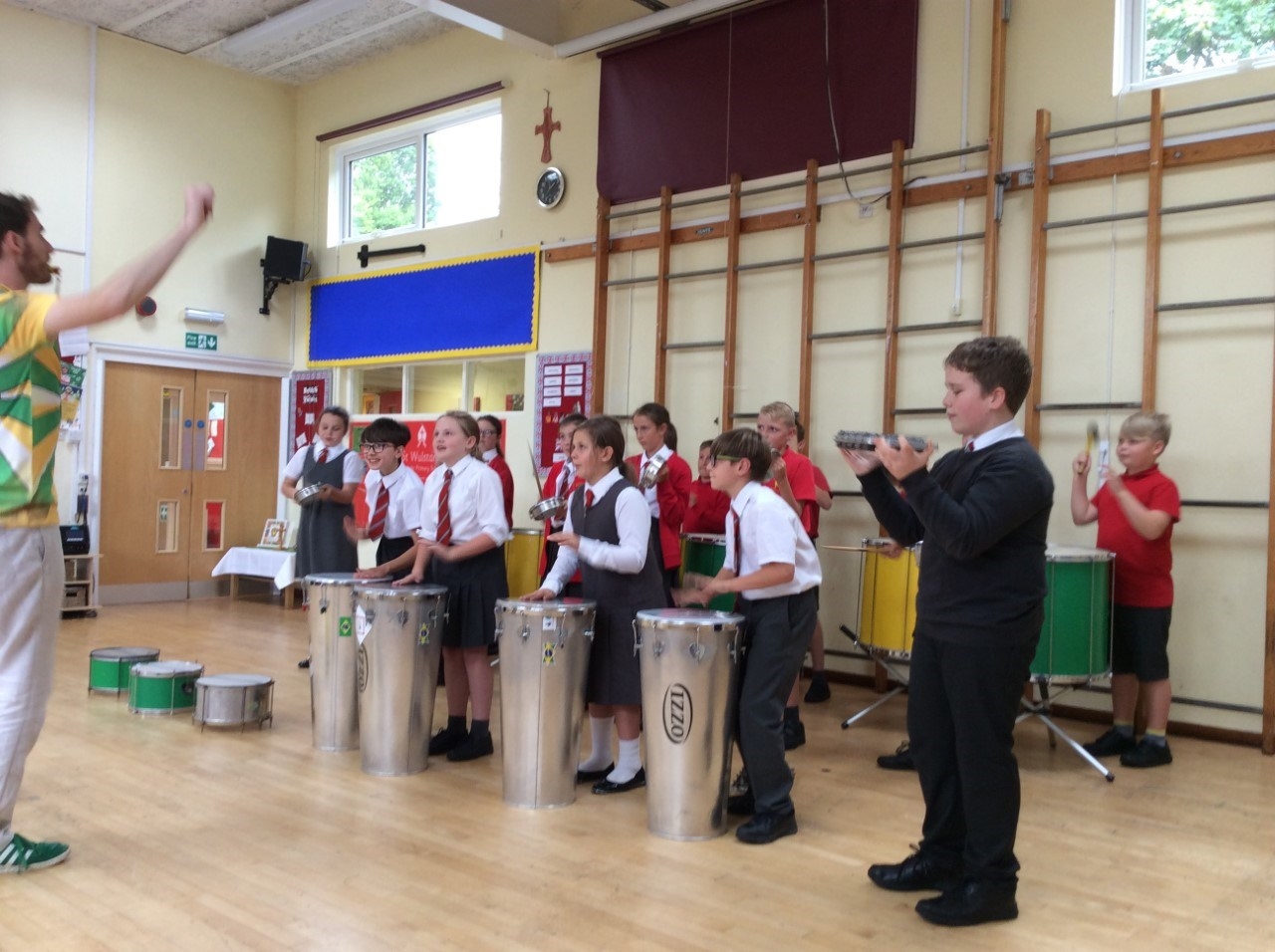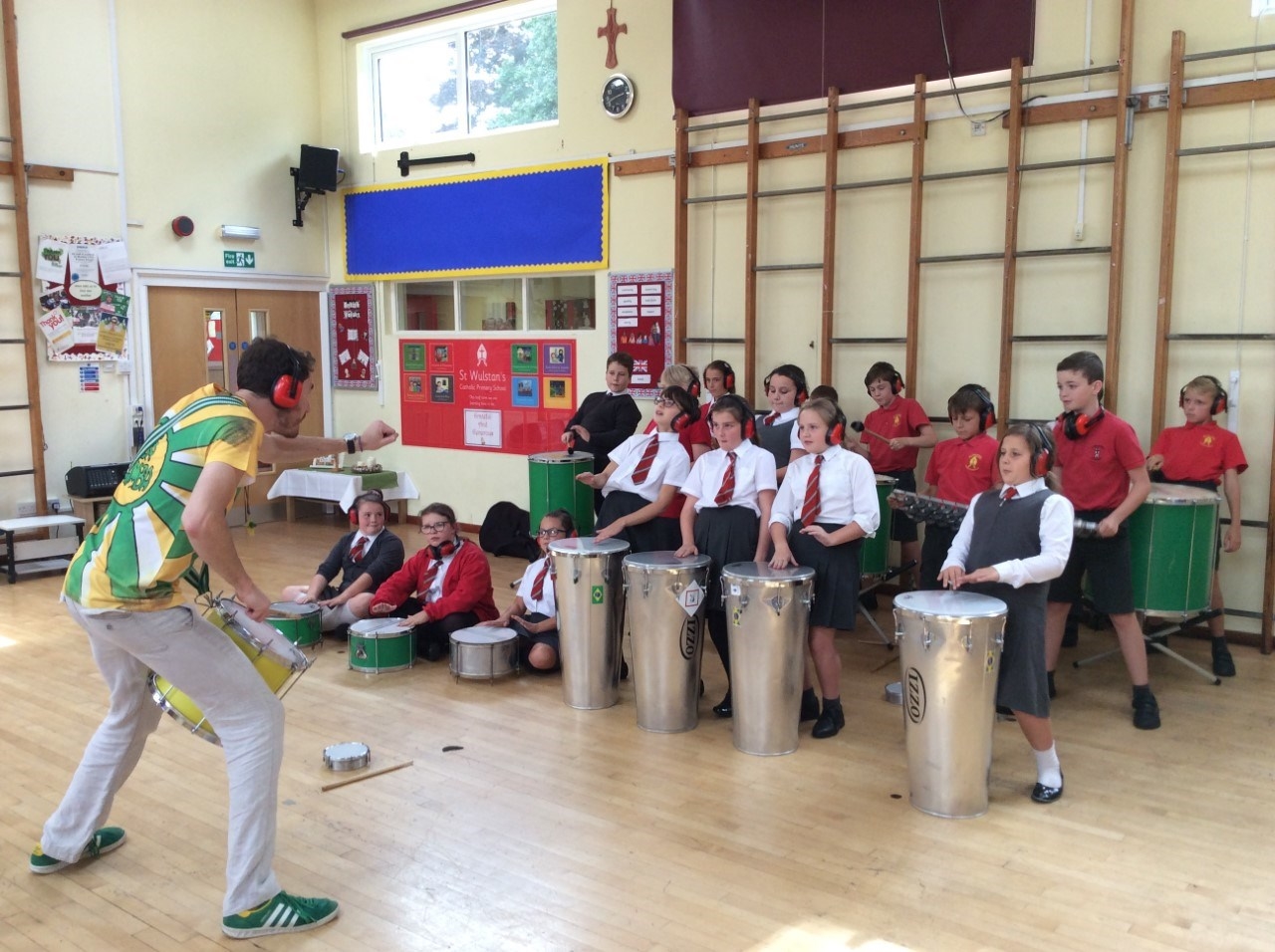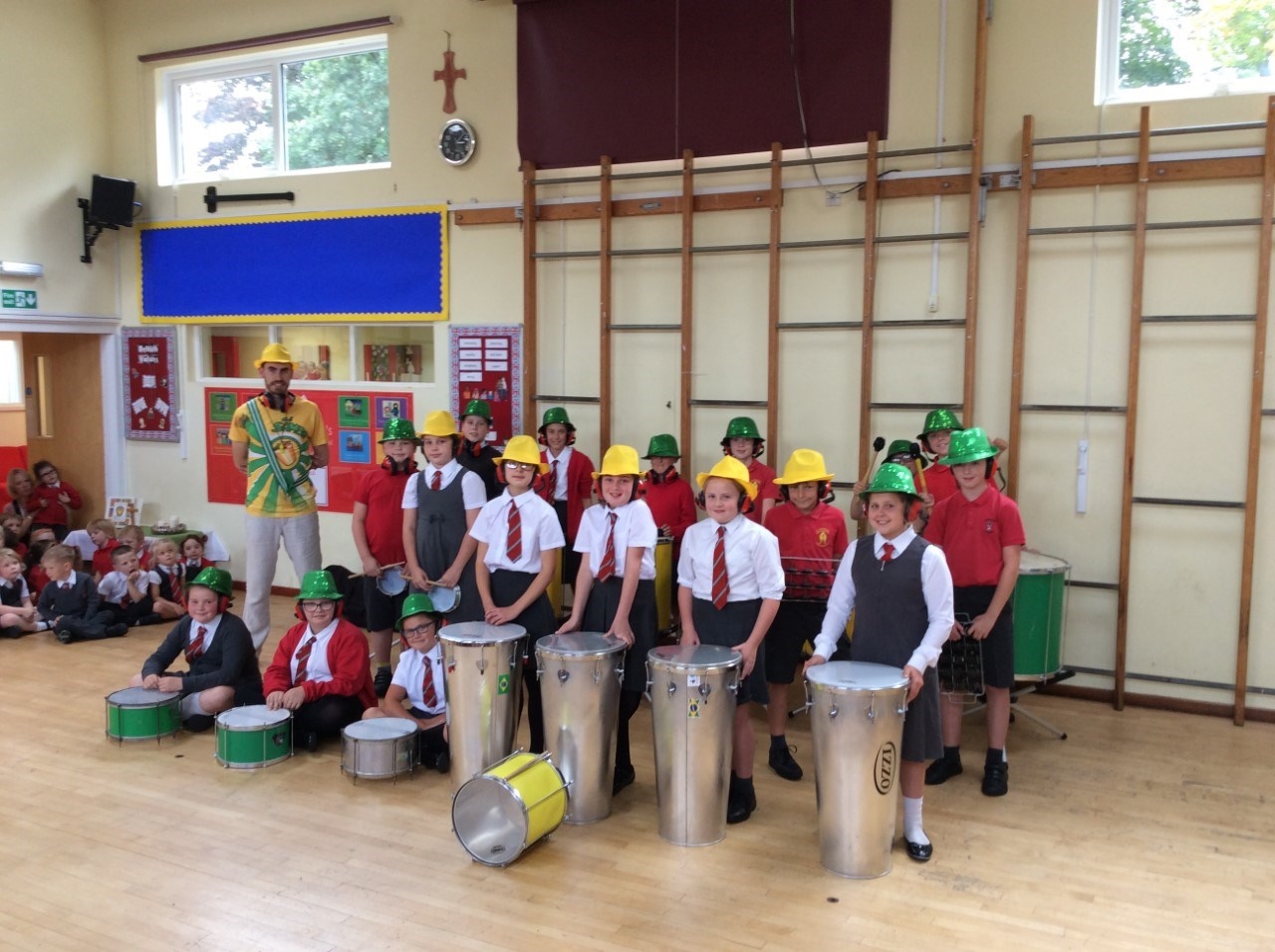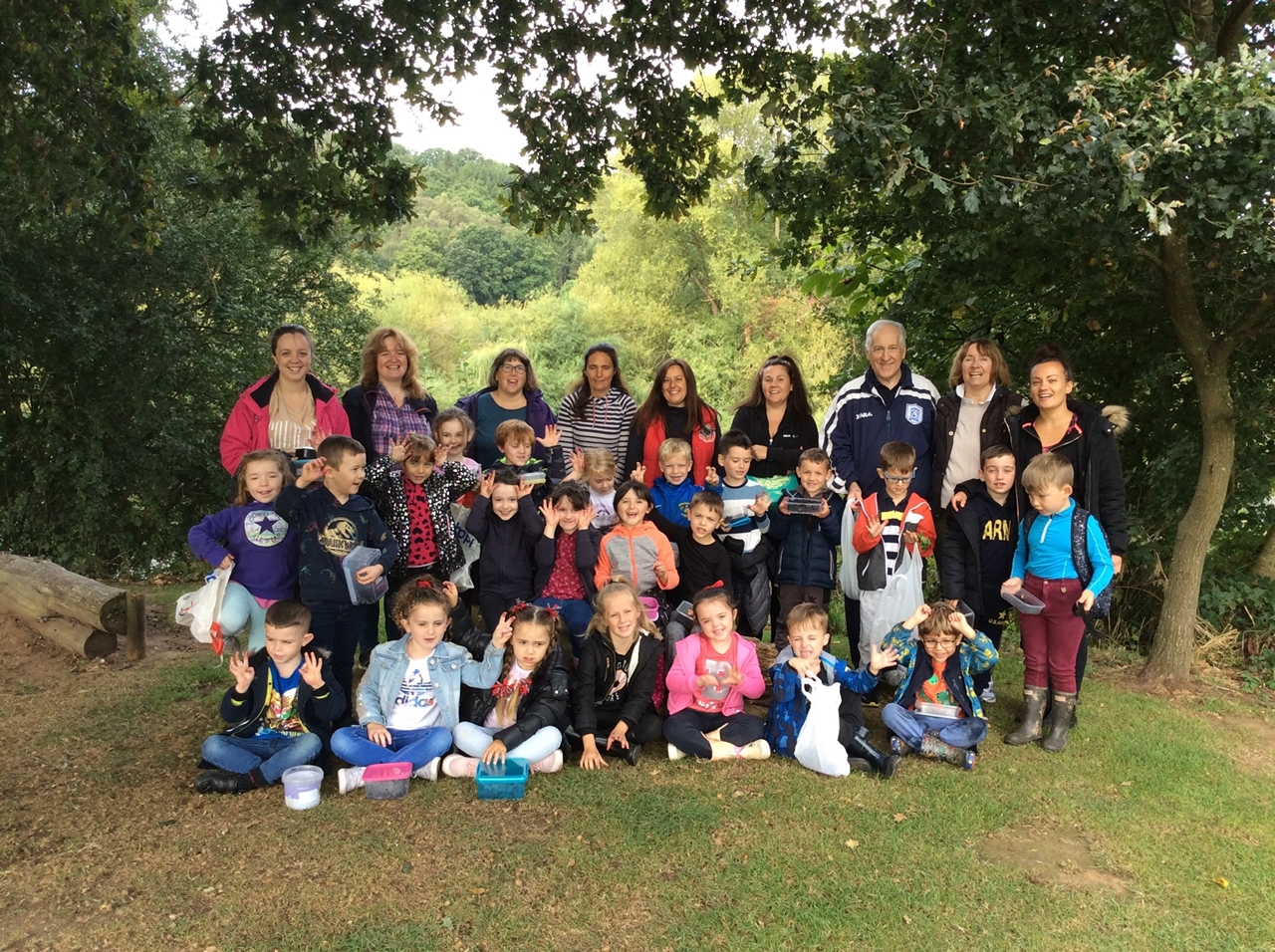 Our Beatrix Potter blackberry picking walk.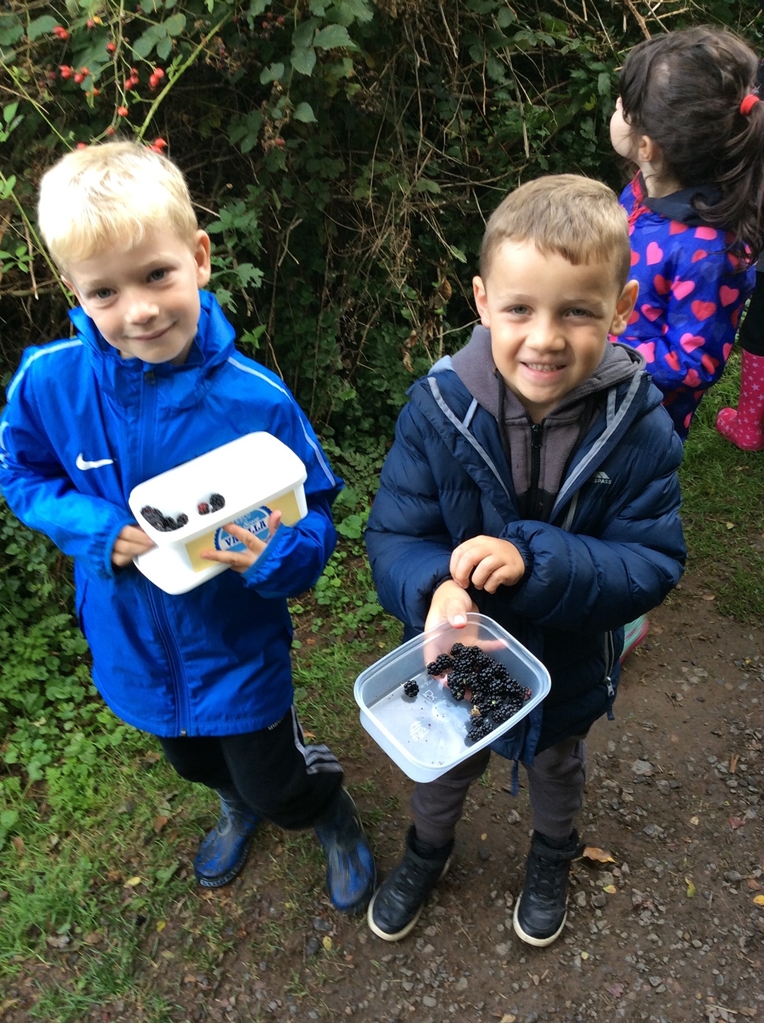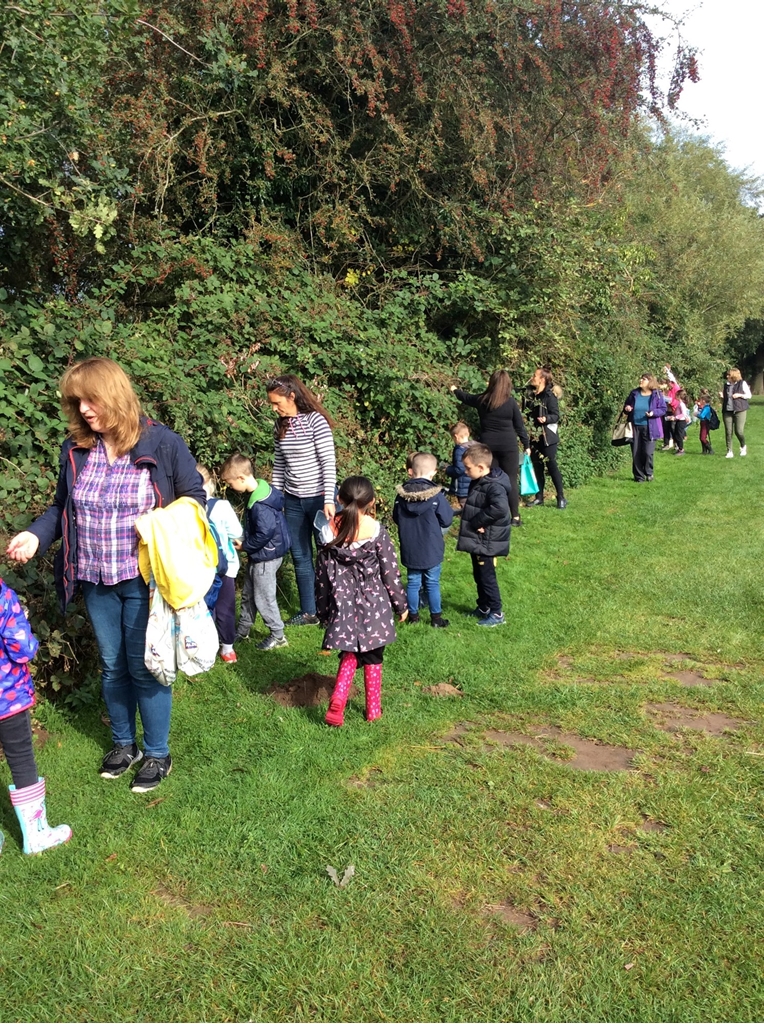 Great St Wulstan's Bake Off!