Although the last day of the school year is eagerly welcomed, it is always tinged with real sadness as we say goodbye to our Year 6 children. Every class is different and each leaves us with different memories but our present Year 6 have always been very special to us. We are incredibly proud of them all. They have not only excelled academically but they have also grown and matured into lovely young people who are well equipped to take the next step in life. We wish them all the very best of luck and happiness as they move on to the next stage of their education, they will be very much missed. Thank you children for being such wonderful role models to our younger children and also for being such a lovely class to teach from the day you all started at St Wulstan's.
On behalf of our staff I would also like to thank the fourteen families who will also be leaving us this year. Your support, good humour, friendship and trust have enabled us to work in partnership to ensure the very best for your children. We will all miss you too although you will always be part of our school community. Thank you!
Sports day this week was extremely well organized and ran so smoothly under the direction of the Year 6 sports and house captains. With four houses now the children were able to take part in more races and clearly enjoyed the whole morning. Thanks to Mr Tasker for all his organization and hard work. Well done St Bernadette's house on great sportsmanship and winning overall.
We have all enjoyed the many recent celebrations at school, not least the KS2 Play, Showcase Assemblies and sports day. Can I just remind parents that any photographs taken in a school context should be for personal use. In the interests of child protection and safeguarding photographs or videos taken at school events, with other children in, are not to be published publically on social media. Thank you for your support in keeping our children safe.
In September both Year 5 and Year 6 will be attending Residential trips. If your child is attending the Year 5 Manor Adventure weekend a non returnable deposit of £50 should have already been paid. Final numbers will be sent to Manor Adventure on Monday morning so please ensure this deposit has been paid via ParentPay. The final balance must be paid by Wednesday 4 September.
The Year 6 Alton Castle Retreat is also on ParentPay so please ensure if your child is attending final payments are completed by 4 September also. If you have any queries please contact school via email by Monday. Thank you.
Congratulations to Chloe, Year 5, who as the Junior Pickup Artists Ambassador was guest speaker at the ContinU Trust Young Citizenship celebration awards. Chloe presentation was all about her Great British Spring Clean with The Junior Pickup Artists. I am told she spoke beautifully and so clearly in-front of about 250 Wyre Forest community members. Chloe also received a special award recognising her outstanding achievements to tackle the ongoing litter problems in her community and her overall goal in protecting the wildlife. Well done Chloe!
Also congratulations to Austin Ball, Year 4, who has been selected to play cricket at County level through playing with Malvern College cricket academy. Well done Austin!
In September, just for the first few mornings, teaching staff will join me in the playground when the doors are opened at 8.50 with teaching assistants waiting in classrooms. This will ensure any children who may feel slightly apprehensive about coming into their new classrooms are reassured by seeing their teacher as soon as they arrive at school. Thank you for all your support.
It is hard to believe we are at the end of another academic year. As ever looking back it is astonishing how much happens and how much is achieved in a school year. As we look through the children's books, take down displays of work and write reports we see how they have grown over the year – physically, academically, spiritually and in maturity. They are all growing as lovely young people and a credit to you, their families. I would like to thank all the children and parents for their support this year and also for the very generous gifts, cards and words of thanks you have given to the staff. These mean a great deal and are very much appreciated, thank you.
School closes today for the summer break and we will welcome you back on Wednesday 4 September.
On behalf of the staff I wish you a really lovely summer holiday with your children.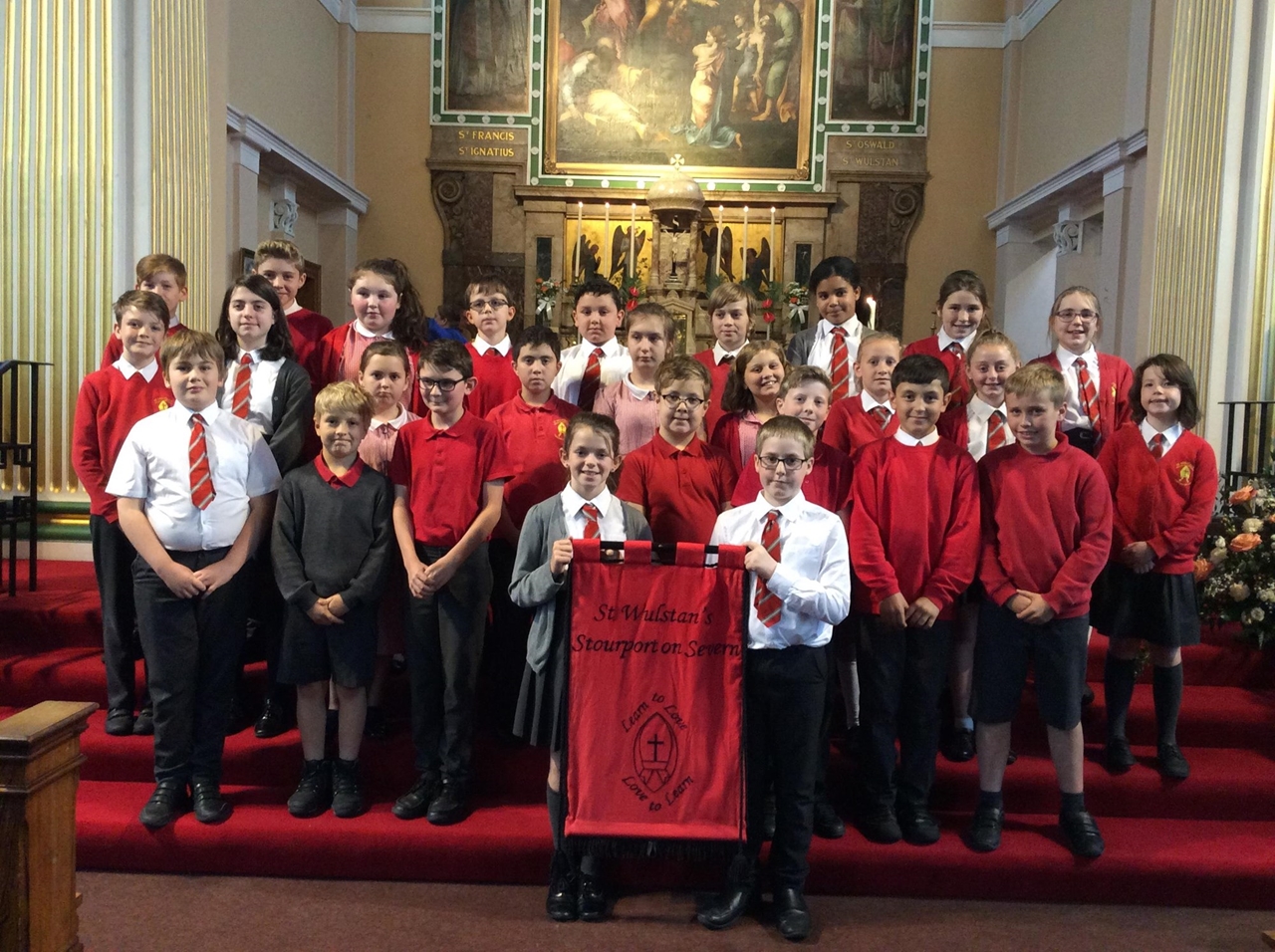 Goodbye and Good Luck Year 6!