Last Monday evening, our netballers competed in the final round of the Stourport Schools Sports partnership. The U11 team fought hard in all of their matches illustrating some fantastic team work. After some thrilling and closely fought matches they achieved third place in the league. We couldn't be more proud of the players as they showed excellent sportsmanship and determination to do their best and are very worthy bronze medal holders. Our gratitude to Mrs Gariff and Mr Tasker for their time and dedication. Well done girls!
Next Saturday, at 11. 00am in St Wulstan's church, our Year 3 children will receive the Sacrament of Reconciliation. Please remember the children in your prayers as they continue in their journey of faith.
It has been brought to my attention that the traffic situation in Elmfield Walk is becoming extremely dangerous. Please refrain from parking in this small road and blocking the school entrance by parking or waiting at the top of the drive. Staff and visitors are unable to drive into school but most worryingly cars are reversing and on several occasions narrowly missing small children and parents. The zig zag lines and school warning signs are there to remind drivers that this area is not to be parked on. Please adhere to them for our children's safety. Thank you.
As has happened in previous years we are once again organizing an Easter egg competition for the children. There is no charge for entering and the children are asked to use their imaginations and any materials available to them to decorate a hard boiled egg. The entries need to be brought into school on Friday 12 April (the last day of term) and they will be judged by one of our Academy Committee with a prize available for each class.
After Easter the children are able to wear summer uniform of red checked dresses for the girls and red polo shirts with shorts or trousers for the boys. Please note checked shorts/skirts or all in one 'jumpsuit' style are not part of our uniform. Red sandals are permitted but please do not send your child in open toe sandals. Summer uniform is not obligatory if your child prefers to carry on wearing white shirt and tie.
A reminder that on Wednesday, 3 April the PTA are holding a meeting at the Brinton Arms at 7pm. All parents, friends and grandparents are invited so please come and join us. It is a lovely opportunity to make friends and become involved in the school community. There is no obligation to take on a 'role', ideas and support are equally welcome. We hope to see many of you there.
Our final piece of news this week is tinged with sadness as Mrs Purcell, our much loved school secretary, is retiring at Easter. Mrs Purcell has worked at Wulstan's for almost thirty two years firstly as a dinner lady and then secretary running the school office and very importantly being the first face of St Wulstan's to every visitor. However her most important role has been as the source of tender motherly care to children who are hurt, poorly or just need a reassuring voice. Many scraped knees have been tended with a plaster and a 'you'll be fine by the time you're married!' She will be greatly missed by us all.
Wishing you an enjoyable weekend and a very happy Mothering Sunday to all our mums.
Reception Class have made beautifully scented lavendar pommanders this week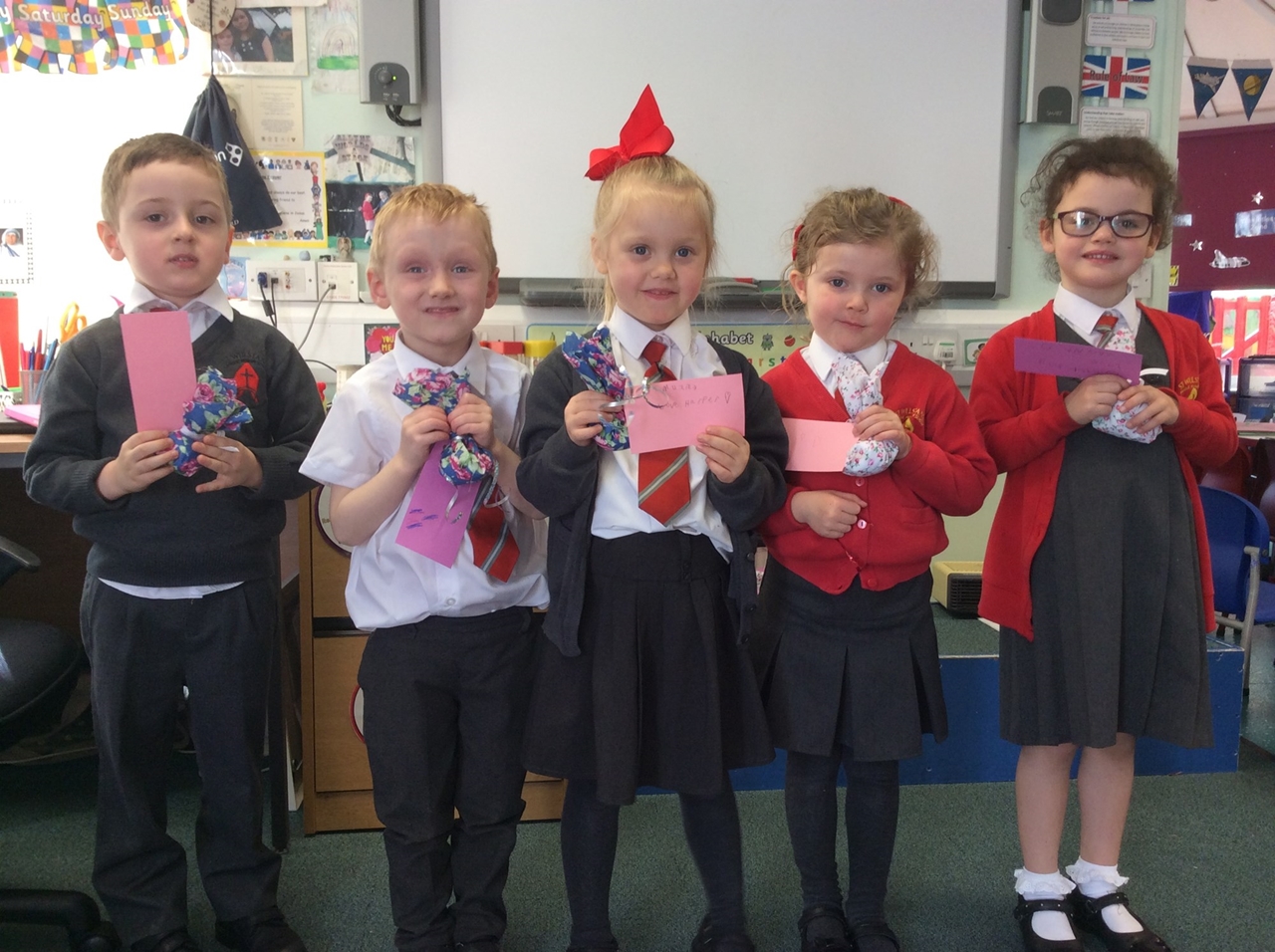 Year 2 have had a very exciting week -making Easter chicks and experimenting with launching rockets!