Dear Parents 4 October 2019
A reminder that tomorrow is our annual Open Day 9.30 -11.30 am. All current parents and prospective parents are invited to visit, chat to staff and look around the school. There will be tea and coffee in the hall providing an opportunity for prospective parents to chat more informally with myself and other staff. Please feel free to come along and take advantage of this opportunity and encourage any friends or neighbours with school age children to come along too. As I have said before there can be a misconception that only Catholic children can apply to our school. We welcome applications from all families of all or no faith. If you know of any families who are presently applying for a school place please encourage them to attend the Open morning or contact me to arrange a visit and tour of the school. Applications for Reception Class 2020 must be completed online by 15 January 2020.
Hagley Catholic High School will be holding their annual Open Day on Saturday 12 October from 9.00am to 12.00pm. If you have a child in Key Stage 2, it is never too early to start thinking about High Schools. The vast majority of our children transfer to Hagley at the end of Year 6, so do take this opportunity to take a look at the school. Our Year 6 children have now received their High School transfer forms. If you have any queries regarding transfer please do not hesitate to speak to us.
On Monday 14 October our school photographer will be in school to take individual photographs of every child. We will ensure photographs with siblings are also taken. We would ask that the children wear winter uniform of white shirt /blouse and tie .If you would like a photograph of your child with their baby or pre school siblings please come into the school hall at 8.30am for a group photograph.
As we mentioned previously, Aldi are presently running a health initiative for schools with the chance to win £20 000 . Every time you spend over £30 you are given a sticker. St Wulstan's are taking part so we need to collect as many stickers as we can by early November. Please spread the request to family, friends and neighbours! Stickers can be brought into school and put in the labelled box in the entrance. Thank you to everyone who has already sent them into school, the wall chart is filling up rapidly.
Congratulations to Erika and Lizzie who have joined a local tennis club and recently won their first tournament. Well done both!
Yesterday we distributed 'Ten-thirty two' leaflets via the children's book bags. The booklet contains a timetable of family support groups and contact details to obtain advice and guidance for families with children of all ages.
Last night the PTA met to discuss family events for the coming year. I am very grateful for the continued support of the Committee, Kim Ball, Hannah Gariff and Laura Haynes and the loyal group of families who always help at events. I am very conscious of the demands on the Committee, all of whom work full time. To enable the PTA to continue its success we need to have more support in running activities and events. If you feel you could help at the Disco, serving food and drinks please approach one of the Committee or speak to Mrs Brown in the office. Similarly we have the Christmas Fayre booked in and volunteers are needed to help set up and run a stall. It is fun and many hands make light work! Thank you in anticipation of your support and time! I would also like to thank the PTA for funding new football posts for the children to play at breaktime.
Thank you to all the Year 6 parents who attended our Information evening this week, with everyone saying how useful and supportive you found the evening. Thank you to Miss Hill and Mr Hodgson for their presentations. As you now complete your applications for transfer to High school if you have any questions or would like some guidance please do not hesitate to contact myself or Miss Hill. A copy of the supplementary Baptismal form can be found on our school website.
This Autumn term, St. Wulstan's Catholic Primary School, with the help of the Mini Vinnie's will be collecting shoe boxes for the 'Samaritans Purse Operation Christmas Child'. Last Monday we had a visitor from Operation Christmas Child and she led an assembly in school to talk about how we can contribute to this cause. A small shoebox can have a big impact. What goes into the box is fun, but what comes out of it is eternal. We can be a part of changing children's lives all over the world through the power of a simple gift with Operation Christmas Child and it is a wonderful way to give to those less fortunate than ourselves. Leaflets with more details will be distributed shortly.
Over the last year I have met with several parents over concerns about their children's use of the Internet at home. Children can very easily access inappropriate sites and equally worrying it is just as easy for predatory adults to access them through games and You tube. Parents frequently say they didn't realise the risks their children were exposed to when they thought they were watching Youtube clips or linking up with 'friends' online. Whilst we teach E safety at school we have been asked to provide support for parents. Last July, PC Simon Gallagher came into school to speak to Year 6 and brought to light exactly what many children are exposed to not only on computers but obviously on their phones . PC Gallagher has kindly agreed to hold a parents meeting on Tuesday evening at 6.30pm in the school hall. I would ask as many parents as possible to attend this meeting which should last no more than an hour. Even our very youngest children are at risk in an electronic world that is changing so very quickly. Thank you for your support.
A reminder that next Thursday 10 October we will be holding an 'Oscar Day' to raise funds for medical treatment for Oscar Saxelby Lee .The children can wear their own choice of clothes. We ask for a minimum donation of £1 but please if you can donate more please do. Many thanks in anticipation of your support. Please remember little Oscar in your prayers.The following day, Friday, 11 October, is a staff INSET day and school is closed for the children. The school calendar is updated weekly, could you please check regularly for new dates, events and meetings.
Wulstan's Lodge Childcare group are currently taking bookings for October half term holiday. They have an exciting week of activities planned for child aged 2 -11 years and are currently offering an Early Bird discounted price with 10% discount for siblings. For further details collect a leaflet from the school office or contact Sally Bache on 01299 829032.
If you have any queries or concerns regarding your child's academic, social or emotional needs please do not hesitate to contact me or their class teacher. Many thanks for your continued support and enjoy a lovely weekend with your families.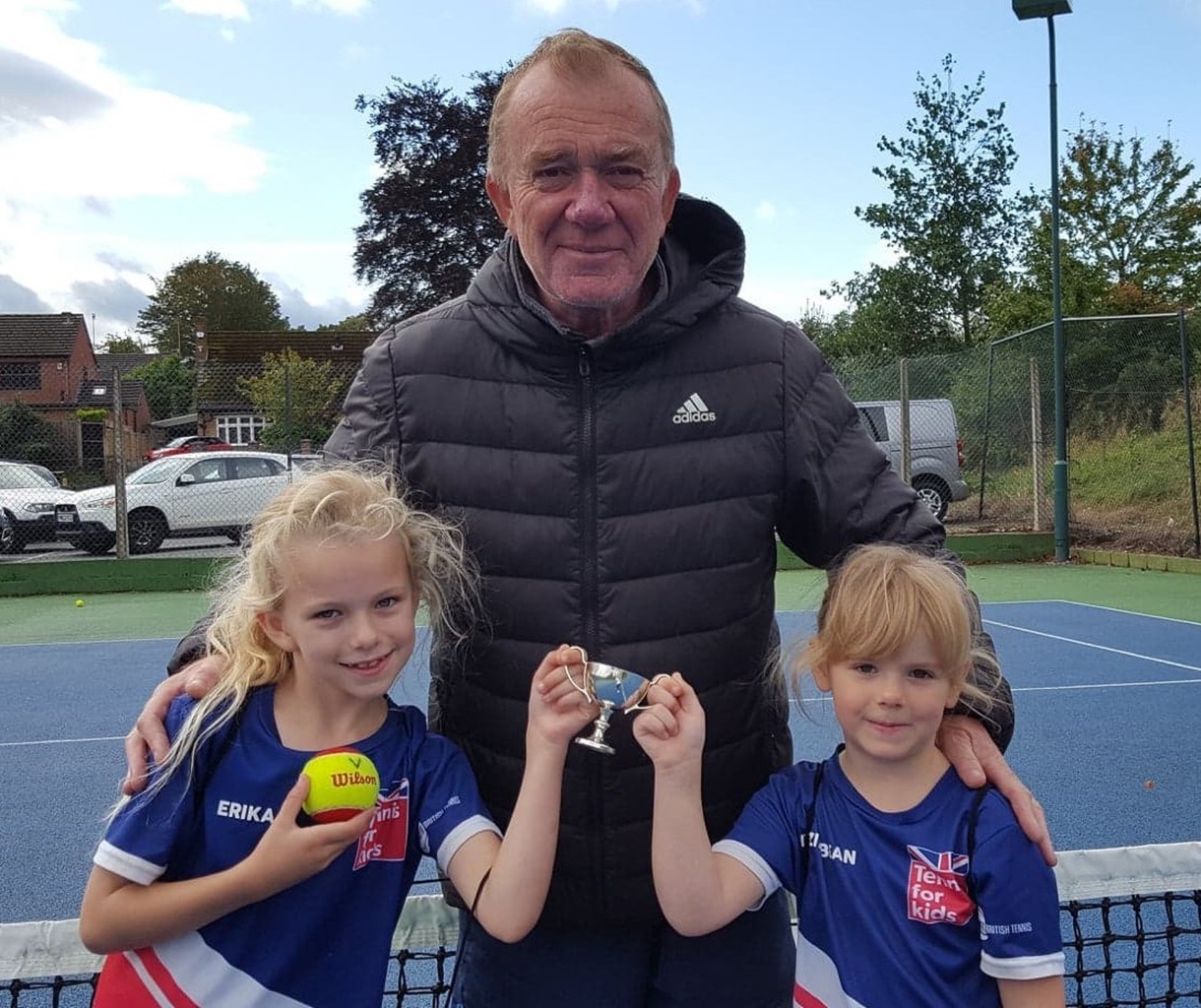 Year 6 had a wonderful Retreat at Alton Castle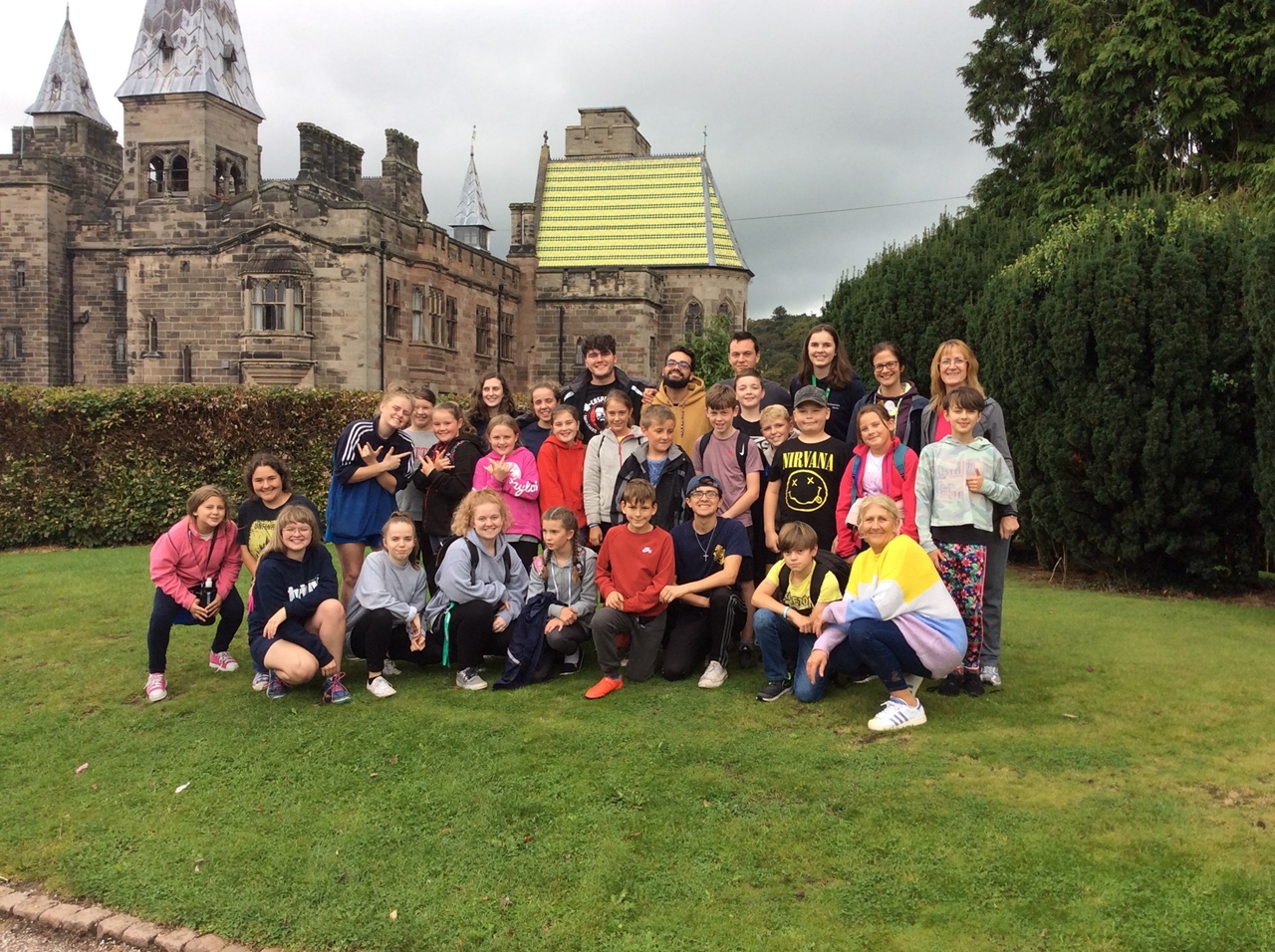 Thank you everyone for attending our Macmillan Afternoon Tea and helping us raise over £111.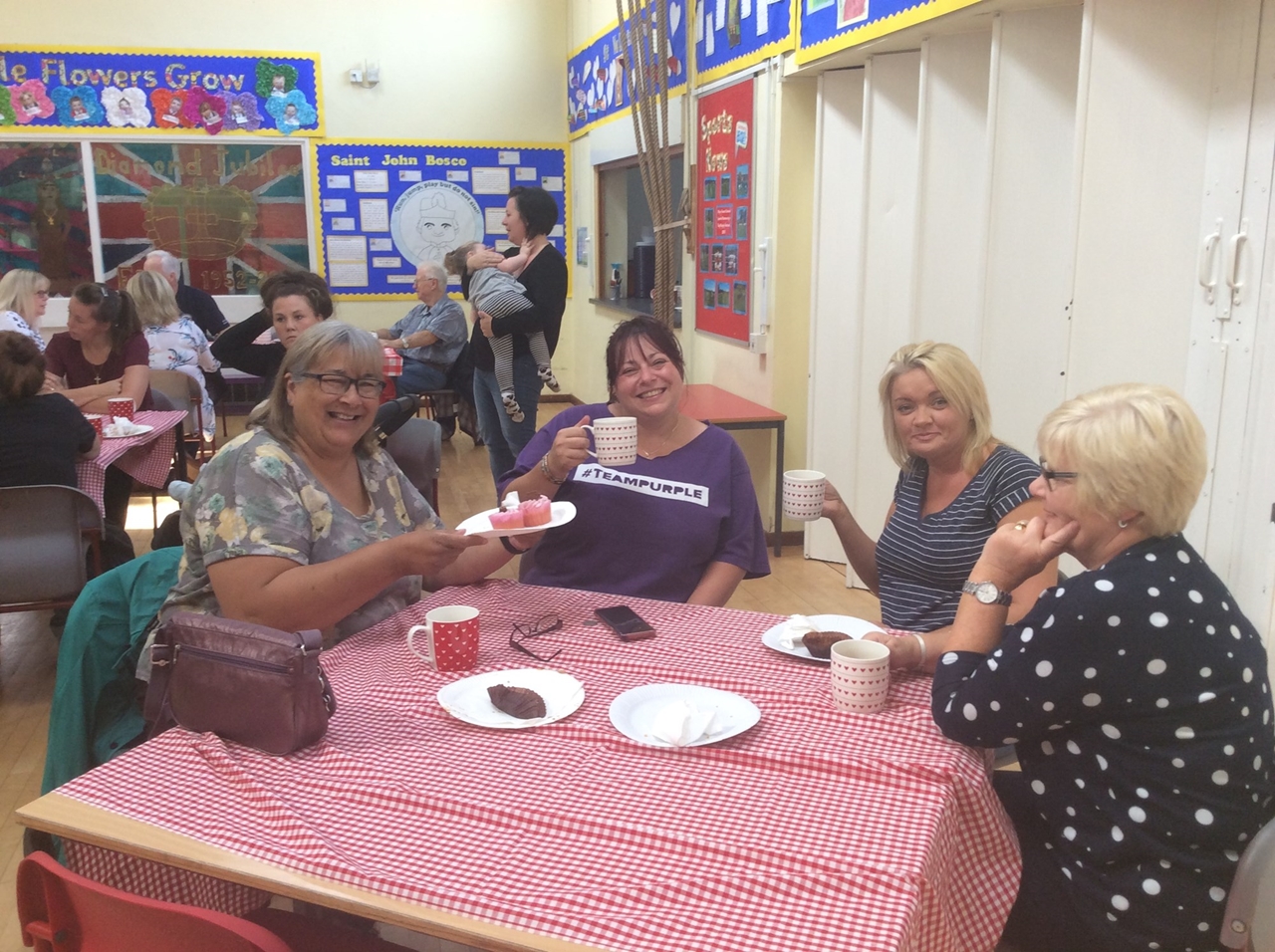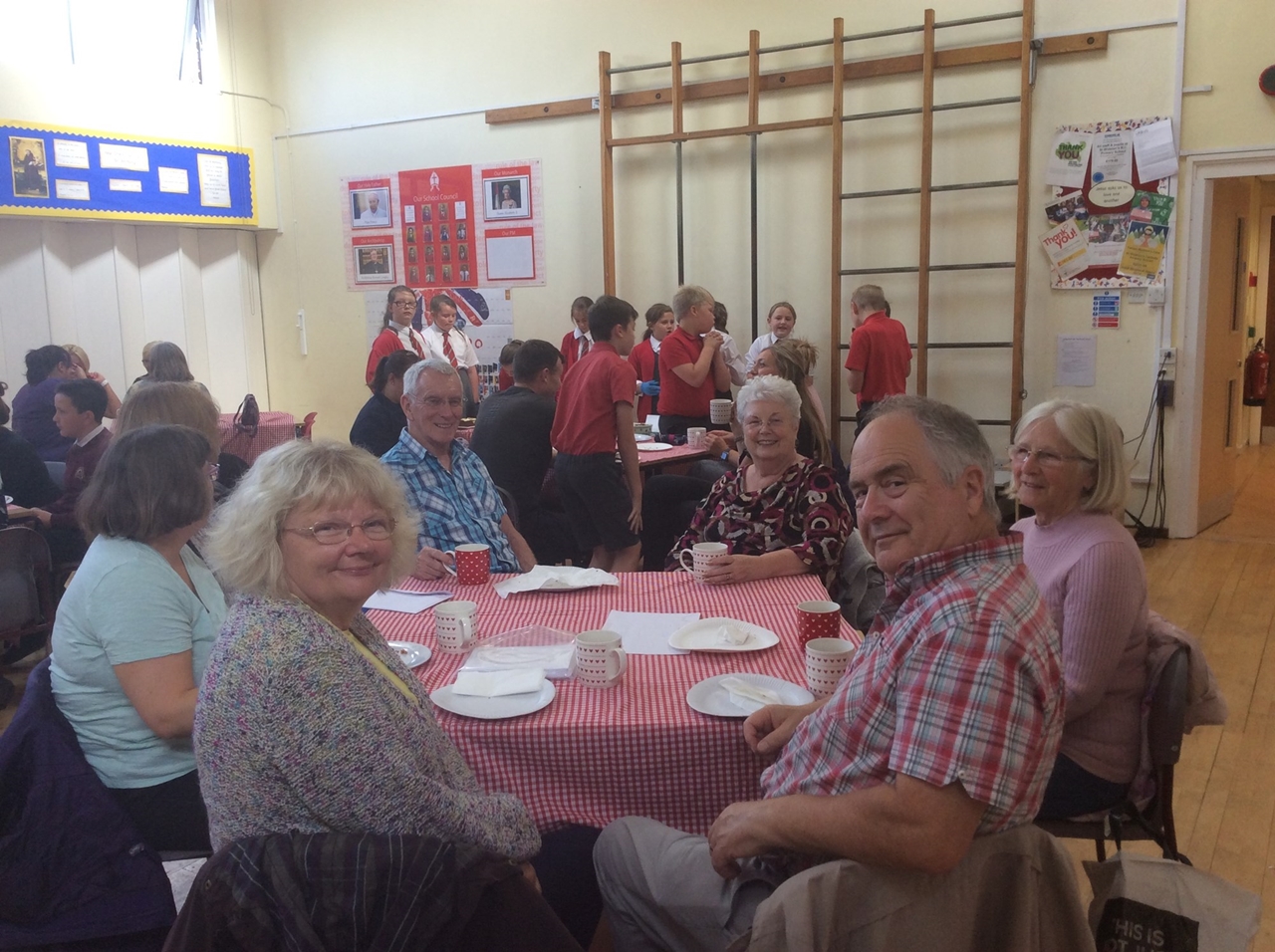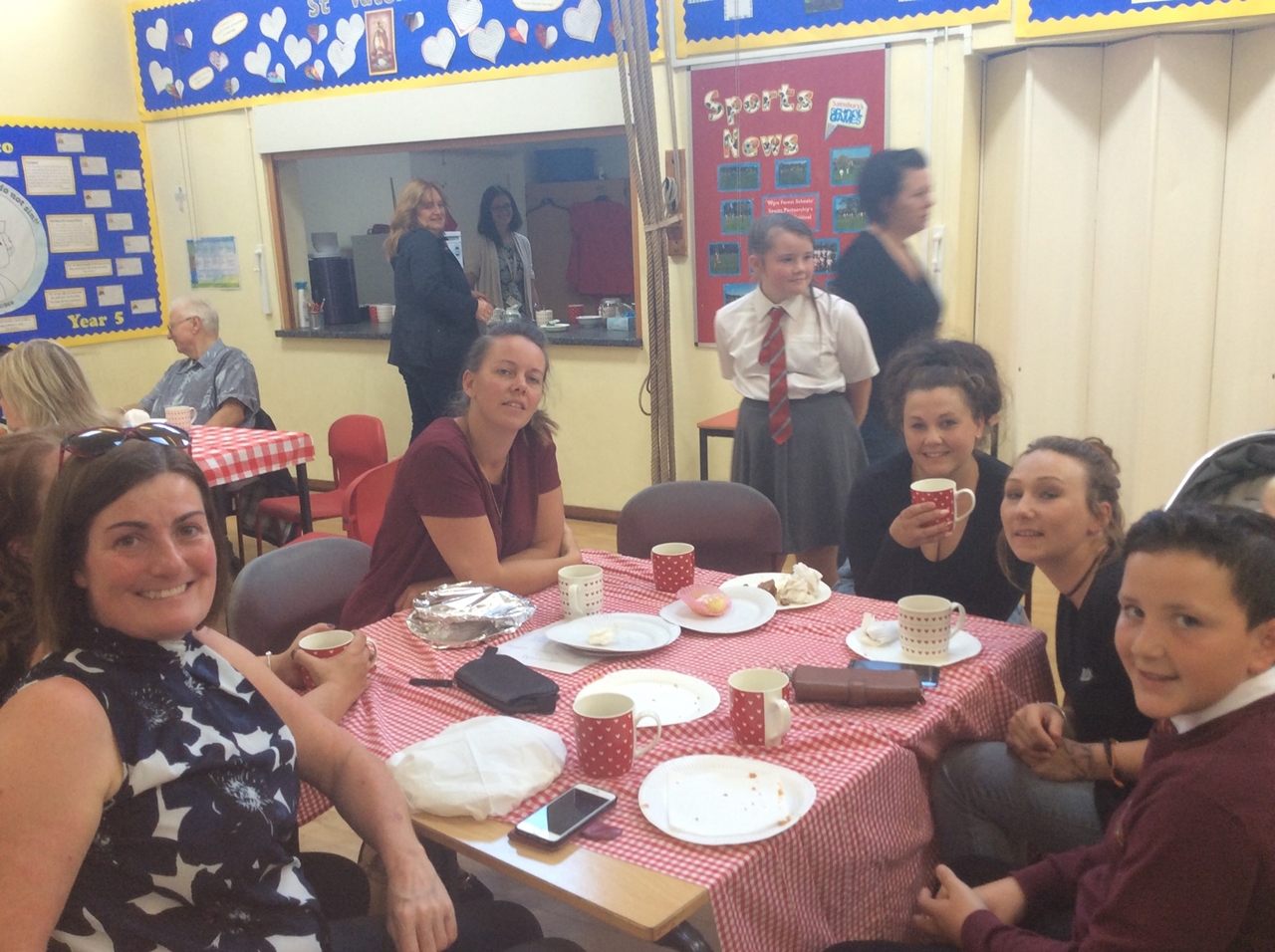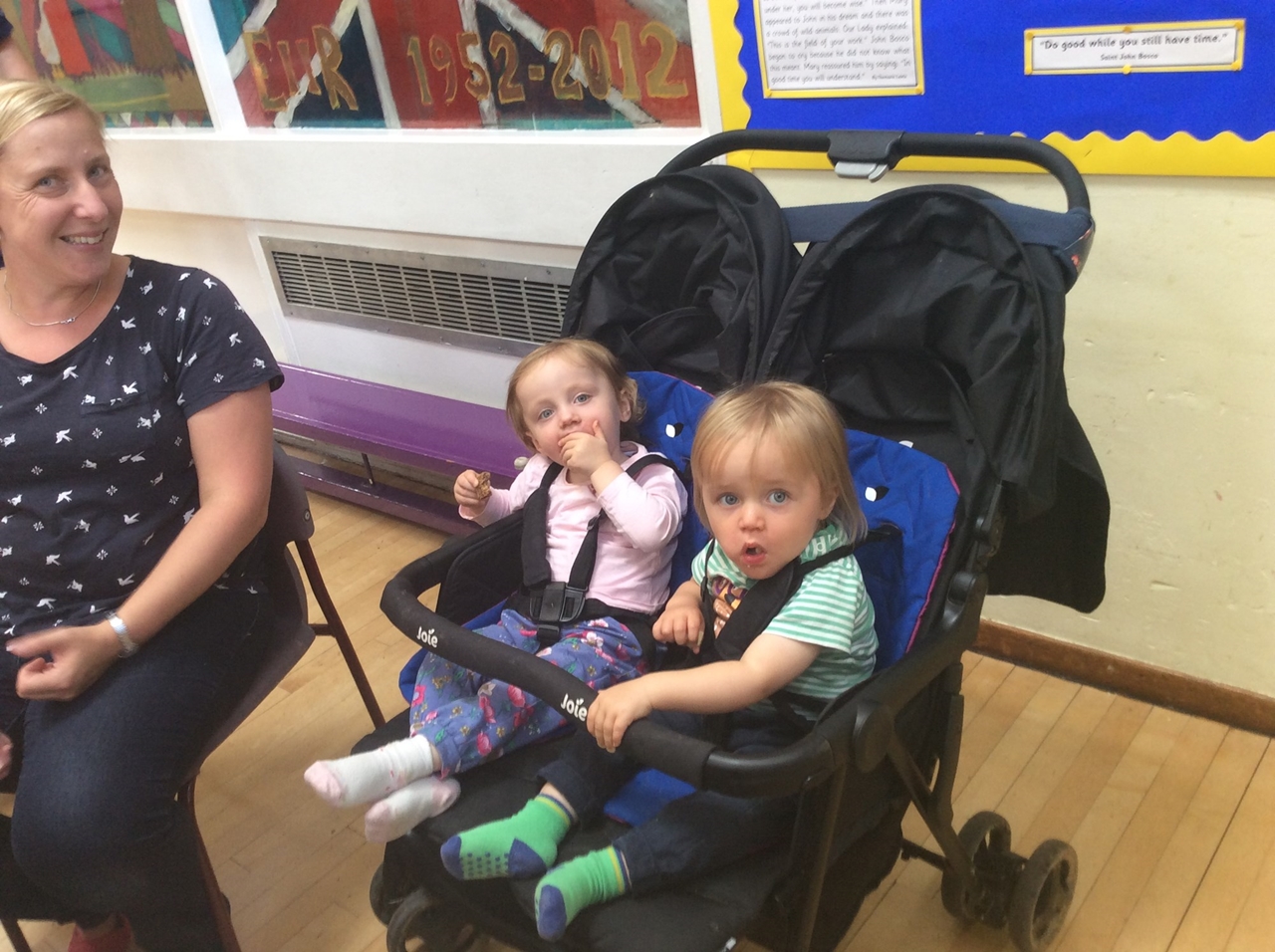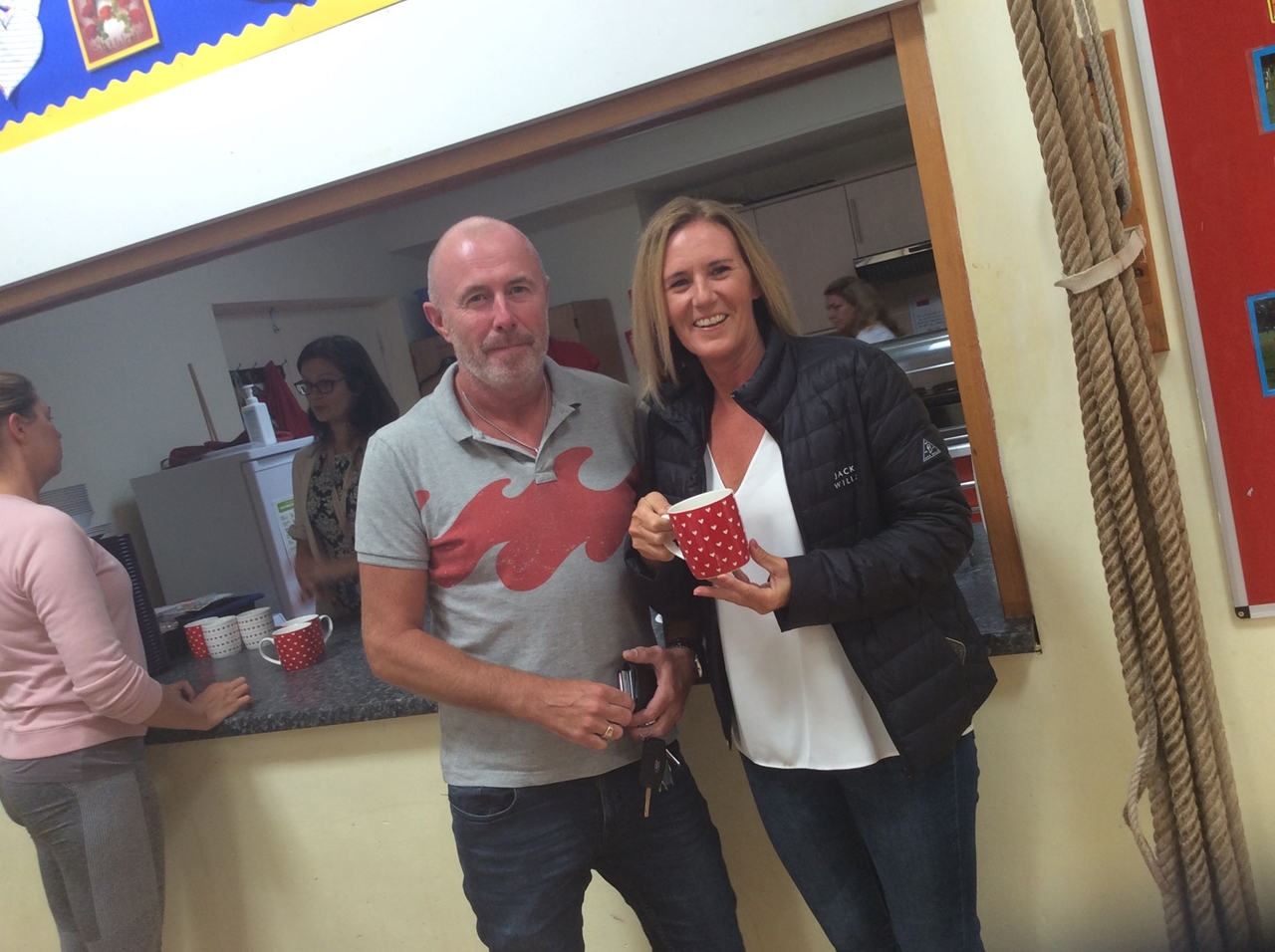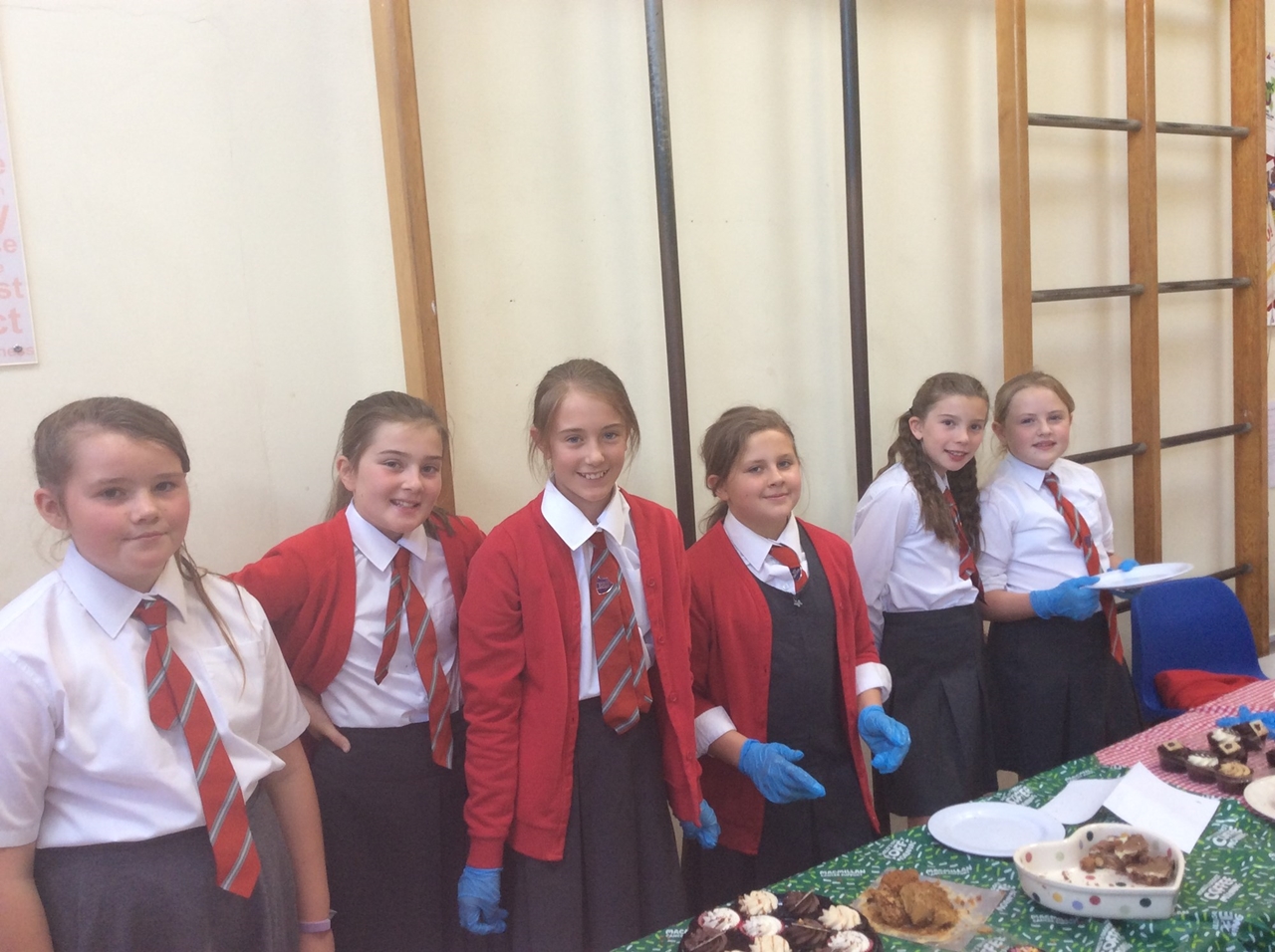 Operation Christmas Child Assembly finding out where our boxes go and what to put in them!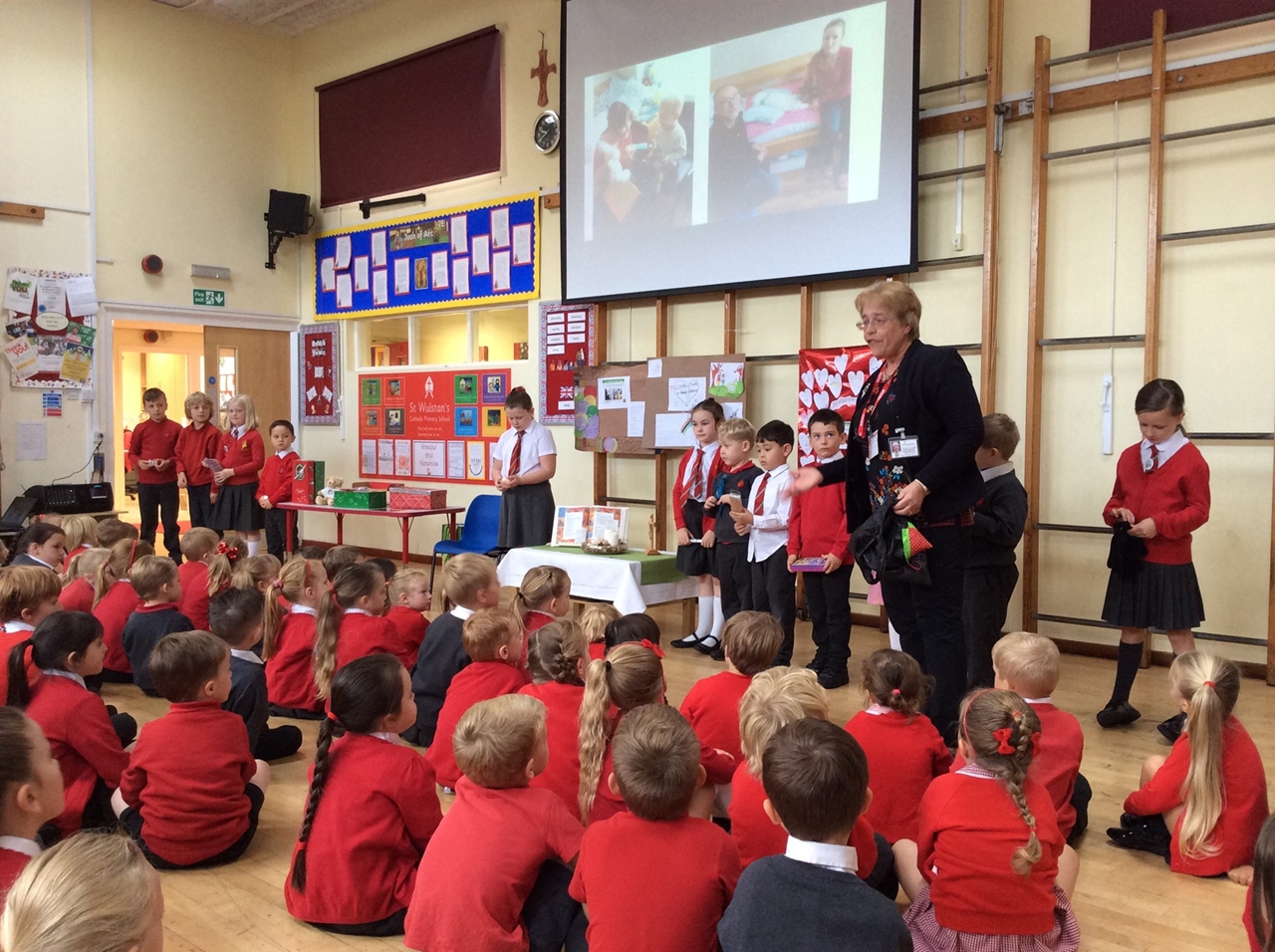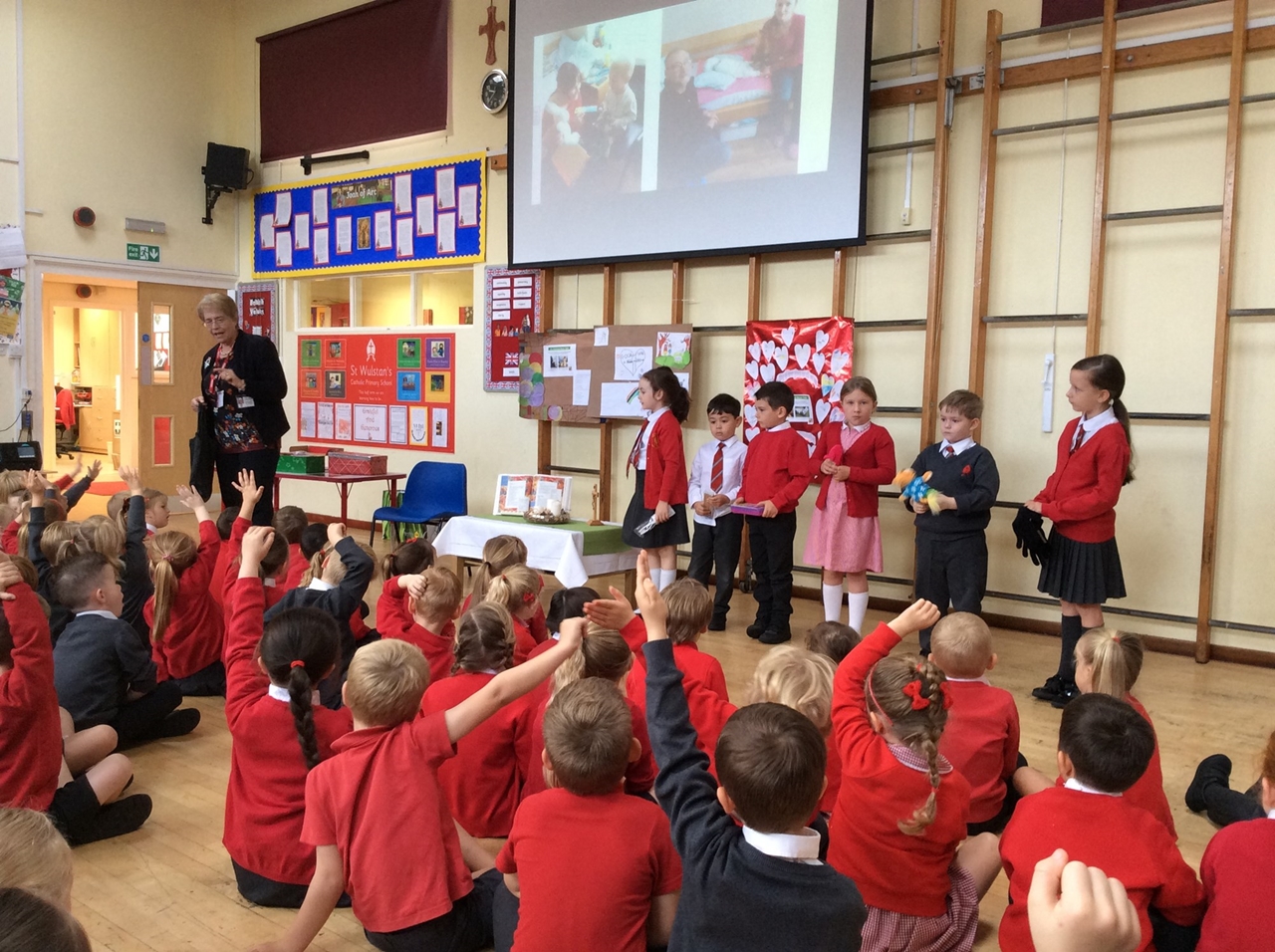 KS1 learning to pray the Rosary and helping eachother.