It has been a very busy week in school with our Year 6 children sitting their SATs. The children have been preparing all year and they are very glad that they are finally over! We are still focusing on writing assessments which are teacher assessed then moderated but the formal testing is completed. I have to congratulate them all, because whatever the results of these tests are, the children can be very proud of the way they have approached them. Their maturity and positive attitudes are credit to them and they showed that they are ready to move on to the next stage of their school careers in September. Well done Year 6 !
Year 2 are also working very hard at the moment as they work towards their KS1 SATs. These are done in a very different way with Mrs Tasker working with small groups of children to complete the tests and then assessing the results. Finally, it will be the turn of Year 1 children to take part in statutory testing as they complete their phonics screening check in the week beginning 10 June. As the children are used to their routine of daily phonics lesson they will unaware that this is anything different. It is crucial that all children have full attendance and arrive at school promptly in order for them to achieve to their full potential in these assessments.
There will be another popular cake sale for the children on Tuesday 21 May. This time a request for donations is sent to the families of Year 4. As well as the pleasure this brings to the children, these sales raise a fabulous amount towards PTA funds so thank you in advance for your ongoing generosity.
To help celebrate the end of SATs, and have a fun evening for all the school, the PTA have organized a disco for the children on Thursday 23 May from 6.00 -7.30pm. The entry cost is £2 per child or £5 for a family of three. Hotdogs will be on sale along with small bags of sweets and drinks. We look forward to seeing many of the children there.
Week commencing 20 May will be extremely busy for the children as Year 6, Year 1 and Year 4 are all out on trips linked to their summer topics. If you have not already done so please refer to ParentPay for payment and permission. I am sure each of these trips will enhance the children's learning as history is brought to life in hands on experiences. We look forward to hearing of their experiences.
On Wednesday morning, Tempest photographers will be in school to take whole class photographs. Could the children please come in full winter uniform of white shirt and tie and grey skirt/trousers. These are always a lovely record of your child's school time and we are grateful for the effort you make to ensure the children look so smart.
Every summer term each class celebrates their year's work in their 'Showcase Assembly'. Dates for each class will published next week on the school website under the calendar tab. Although these don't take place until the end of June and early July we hope an early warning will enable families to organize time to attend. We look forward to seeing you .
On Monday evening several of our KS2 children will be competing in the Catholic Teacher's Association Athletics competition at the Abbey Stadium in Redditch. We wish them good luck and look forward to hearing of their successes next week.
It is becoming apparent that a number of children are being dropped off and left unaccompanied in the playground from before 8.30am. This is extremely worrying as any one of them could wander out of the gate or similarly anyone could wander into the playground and approach them. Staff take responsibility when the school doors open at 8.50am so please ensure you child is not left either in the playground or the school foyer. Wulstan's Lodge run a morning Breakfast Club from 7.30 every day at extremely competitive rates. Please contact Sally Bache on 01299 829032 for further details.
As mentioned last week Chloe in Year 4 has shown great commitment to her 'Pick Up Artists' and today this was acknowledged further. Steve Walker, a local Councillor last term , came into Celebration Assembly this morning to present Chloe with an engraved trophy as a thank you for her work for the local community. Well done Chloe and all of her friends who are now inspired to follow her example.
Thank you to Year 2 for such a beautiful Mass this morning. As ever your reading, prayer and reverence was a pleasure to be part of. Thank you to Fr Richard and Mrs Tasker for their work towards Mass today.
On Tuesday 4 June at 3.45pm there will be an information meeting for Year 5 parents regarding the Residential trip to Alton Castle. This will be led by Miss Hill in the Year 6 classroom.
We wish you all an enjoyable weekend and look forward to seeing you on Monday.
Congratulations Chloe on receiving your award this morning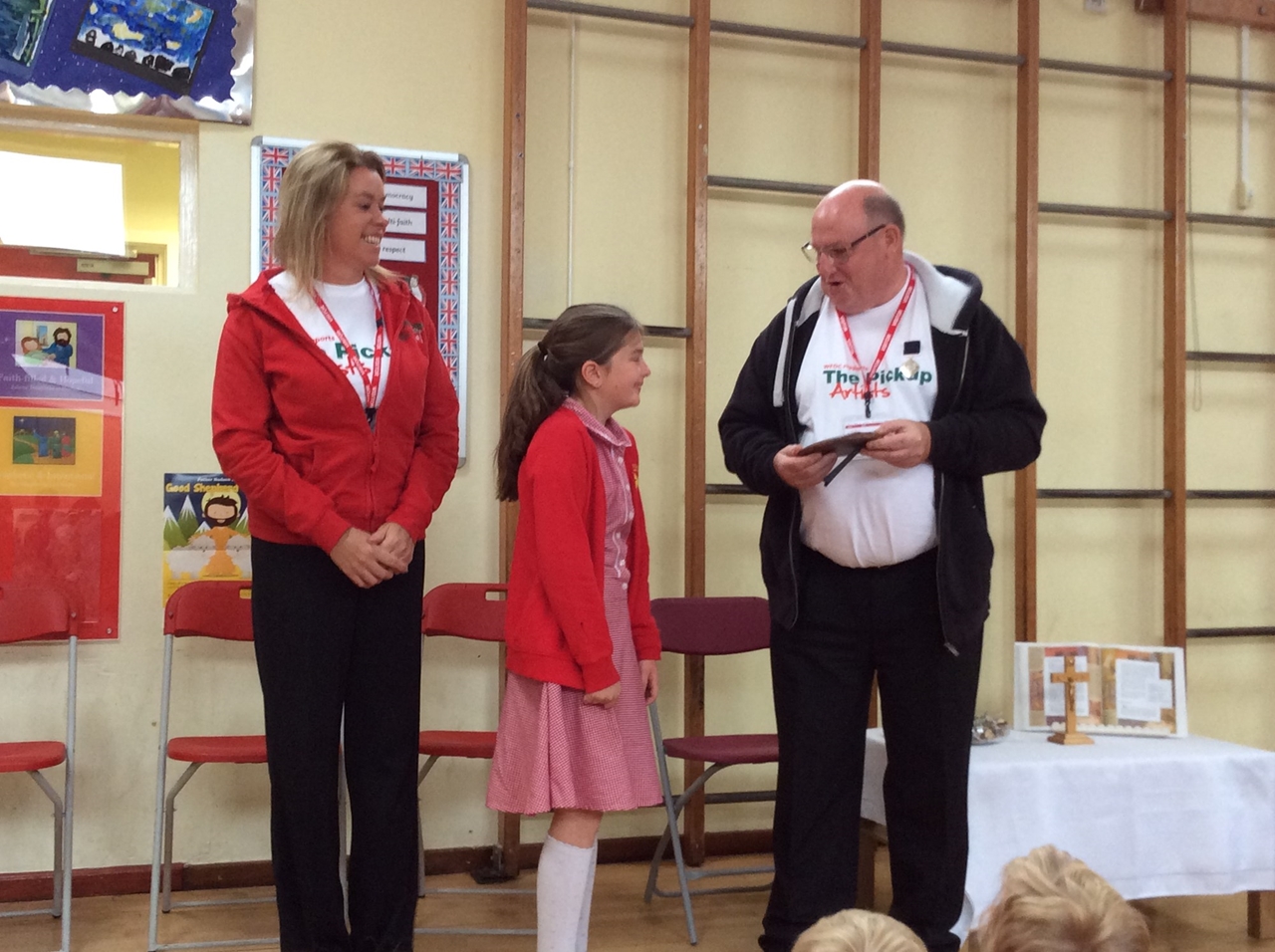 Year 4 have had an exciting week focusing on this term's topic on the Saxons. They would like to thank Mr Crowe for all the wonderful artefacts he brought into school for them to explore. They also had great fun mastering the skills of trollen weaving which required great skill and patience. Well done Year 4 and thank you Freyja's dad.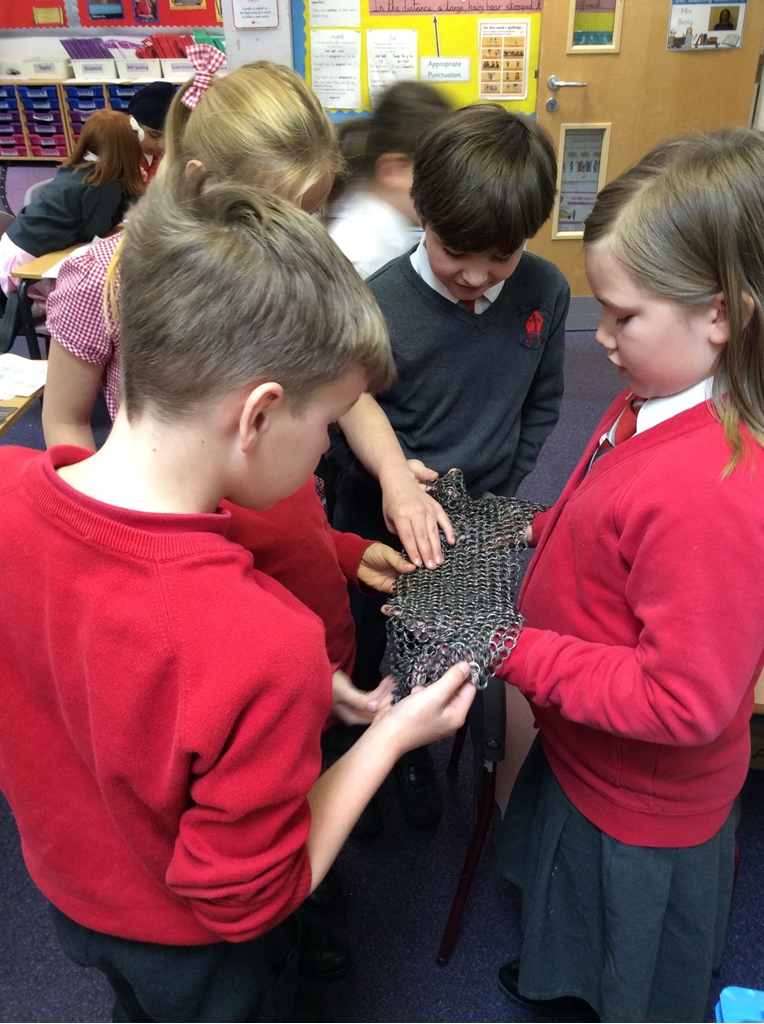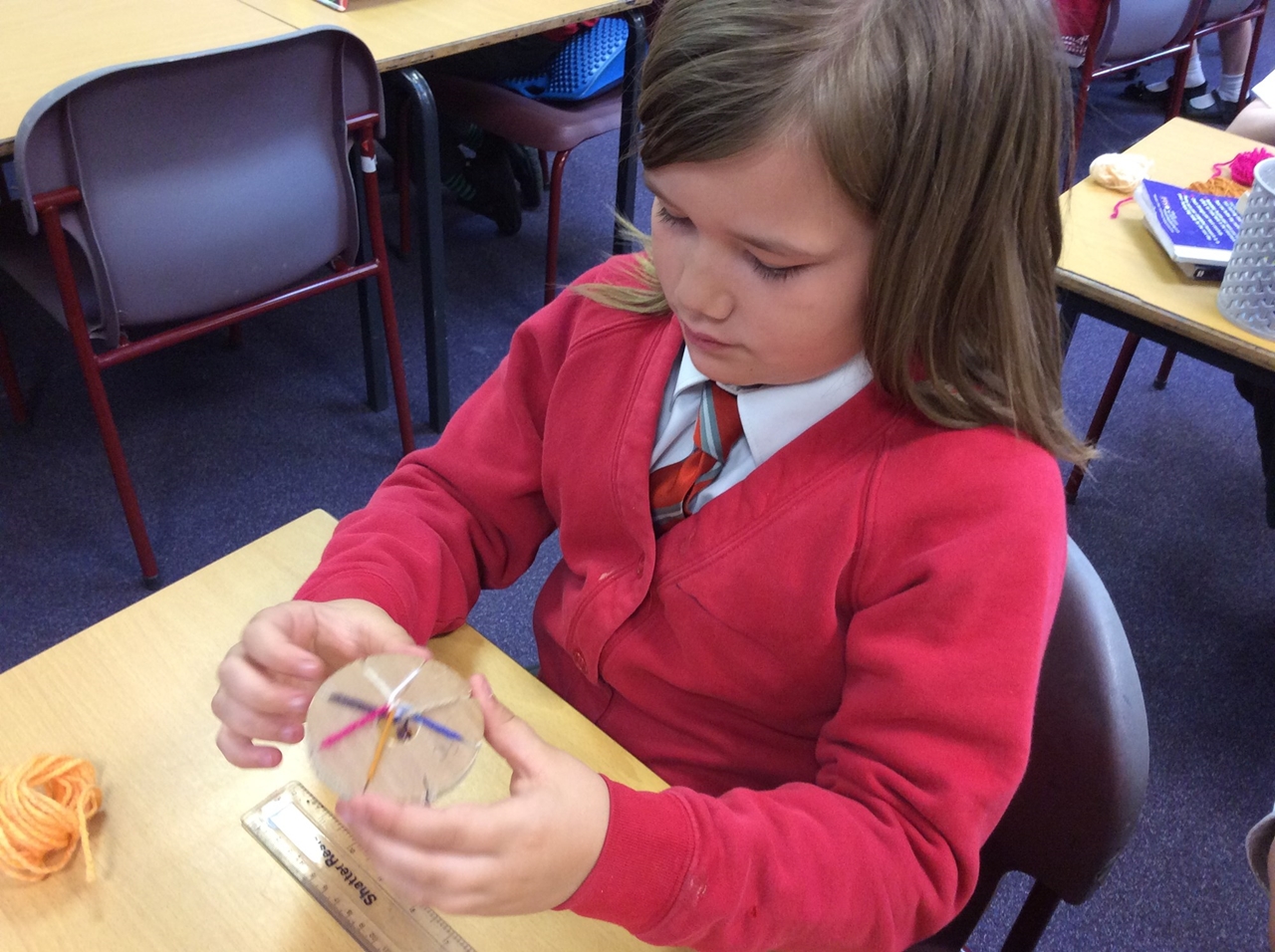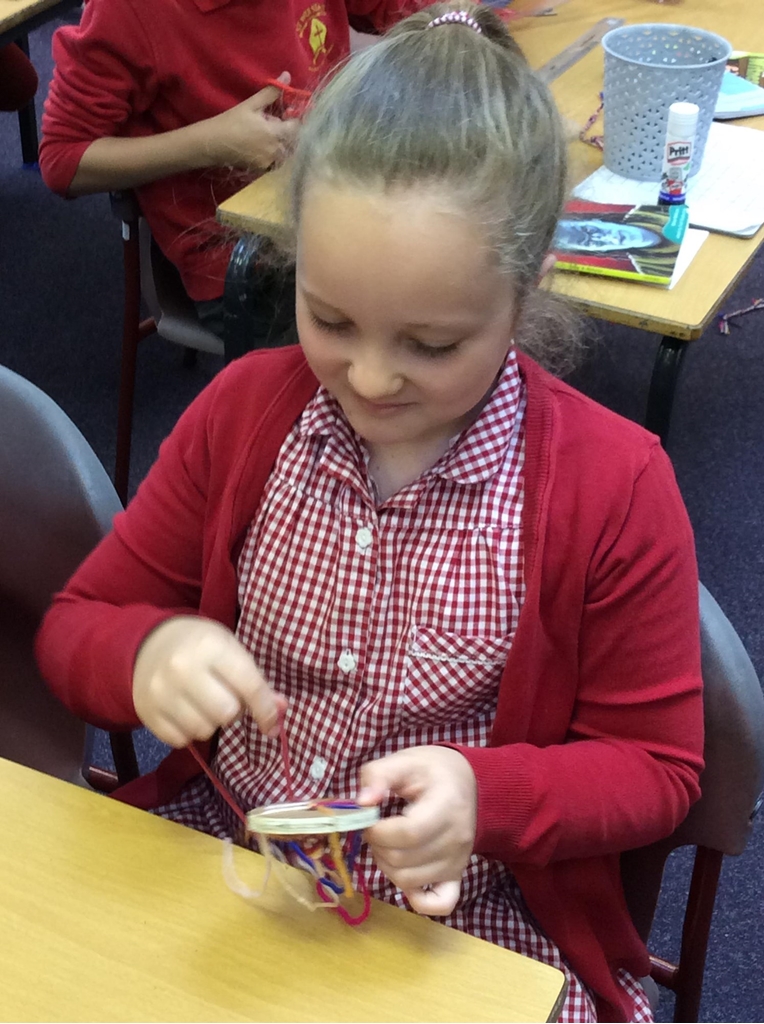 Year 4 enjoying their Saxon topic ! Look out for more next week after their Saxon day out!