This week has been very busy in Year 2 as the children have started their end of key stage assessments. Mrs Tasker is very pleased with the children's diligence and enthusiasm to try their best. Well done Year 2! Writing assessments will continue in Year 2 and Year 6 as part of statutory assessments after half term so please ensure your child attends school every day to ensure they achieve to their potential.
A reminder that next term it will be the turn of Year 1 children to take part in statutory testing as they complete their phonics screening check in the week beginning 10 June. As the children are used to their routine of daily phonics lesson they will totally unaware that this is anything different. It is crucial that all children have full attendance and arrive at school promptly in order for them to achieve to their full potential in these assessments.
Thank you to the families of Year 4 for their generous cake donations which has raised nearly £50. As well as the pleasure this brings to the children, these sales raise a fabulous amount towards PTA funds so thank you for your ongoing generosity. A further thank you to all your chocolate and jam jar donations today for our Summer Fayre. Please keep a note in your diary of the date and time- Friday 14 June 5pm-7pm. This is always a lovely family occasion with opportunity to catch up with friends while the children especially enjoy the stalls and activities.
On Monday many of our children represented the school at the annual CTA Athletics Competition at Abbey Stadium, Redditch. It is always a lovely evening, where the children can test their athletic abilities and interact with other children from Catholic schools in Worcestershire. The children this year once again showed great determination, team spirit and sportsmanship by competing enthusiastically in their events. Unfortunately the evening was curtailed by a very prolonged and heavy downfall of rain. The organisers very sensibly decided to cancel as the track was dangerous. I would like to say though how maturely the children dealt with their disappointment. They laughed as they all squashed up under large umbrellas ensuring their friends, and their teachers, were as dry as possible. Their attitude showed their strength of character, resilience and good humour, well done children.
On Tuesday, Year 6 went back in time and became Victorian pupils for the morning as they visited Blists Hill. They were given costumes and marched through the Victorian town to the school house. The children then experienced what it would have been like for a Victorian child to go to school. This included: Maths – adding and subtracting pounds, shilling and pence; English: reading and spelling; Drill – the Victorian version of PE and finally Geography. After lunch, they explored the town and looked around all the shops, including the sweet shop and bakery – where much of the Victorian money was spent! They also looked around a miner's cottage and a toll cottage – similar to the one Jim Jarvis would have lived in before moving to Mr Spink's house. It was a fantastic day and was enjoyed by everyone!
On Thursday, Year 1 had an amazing time on their trip to Hartlebury Castle. They were able to step back in time and look at the old fashioned vehicles and toys. The children loved exploring the laundry and kitchen, finding out lots about the Pepys family and loved finding the secret room. They had a wonderful picnic in the sun and enjoyed playing with the old fashioned games and making paper aeroplanes. My thanks to all the staff who arranged both trips and to Mrs Price and Mrs Cull who accompanied the children. Today Year 4 went off for a Saxon day at Bishop's Wood. We look forward to hearing about their learning and fun on their return.
We hope you have a lovely relaxing half term and we look forward to seeing you on Tuesday 4 June.
Year 6 trip to Blists Hill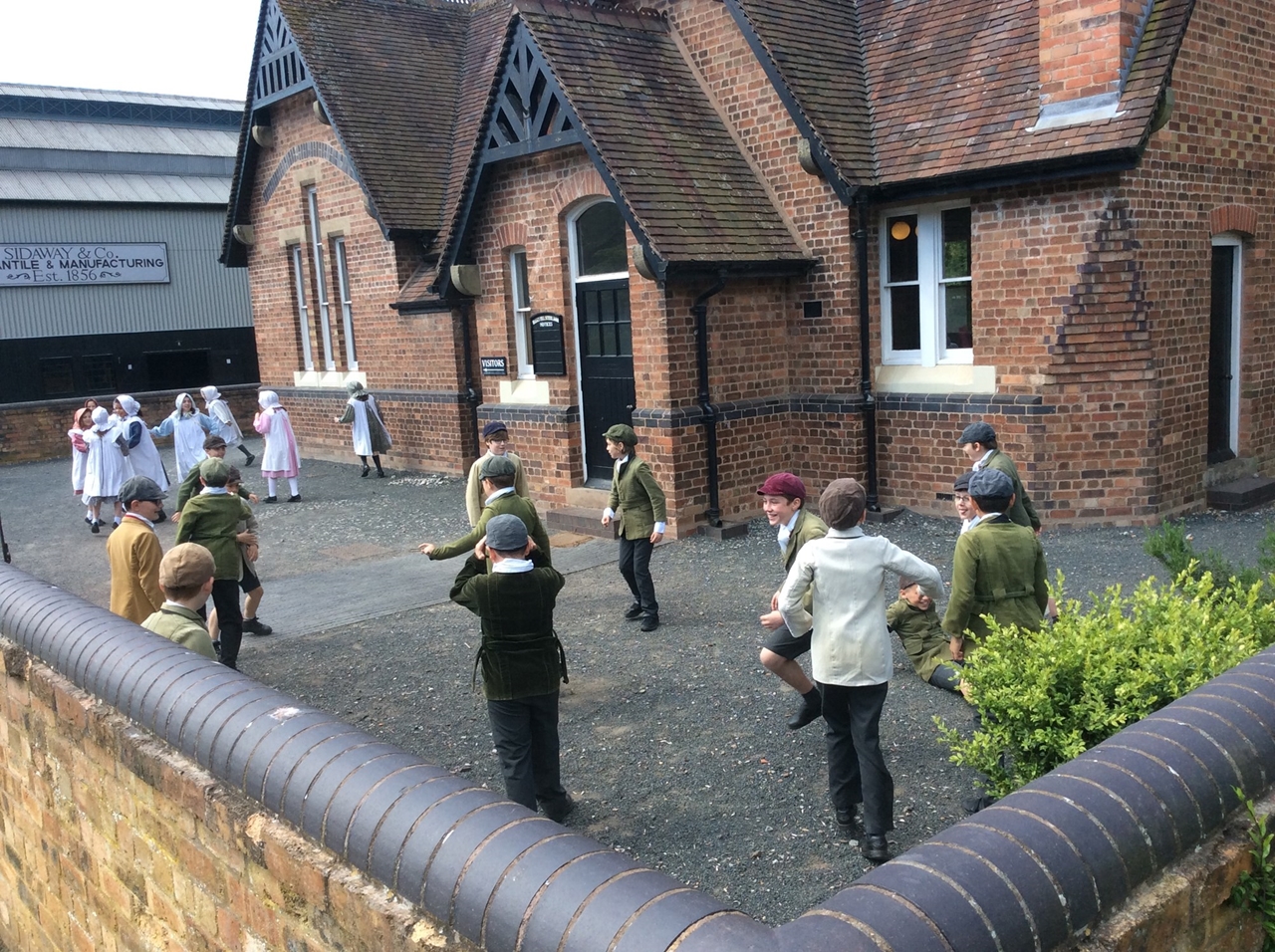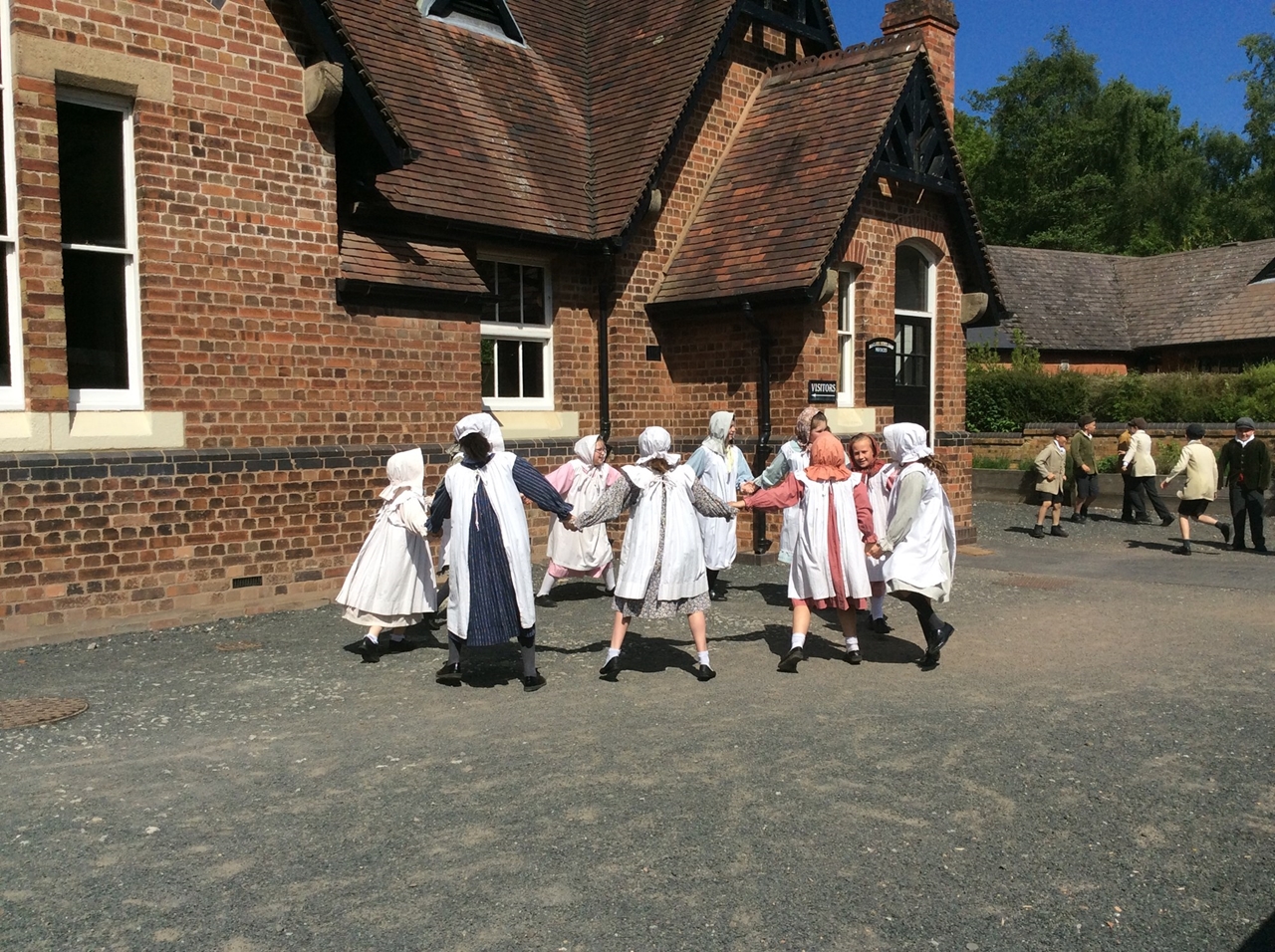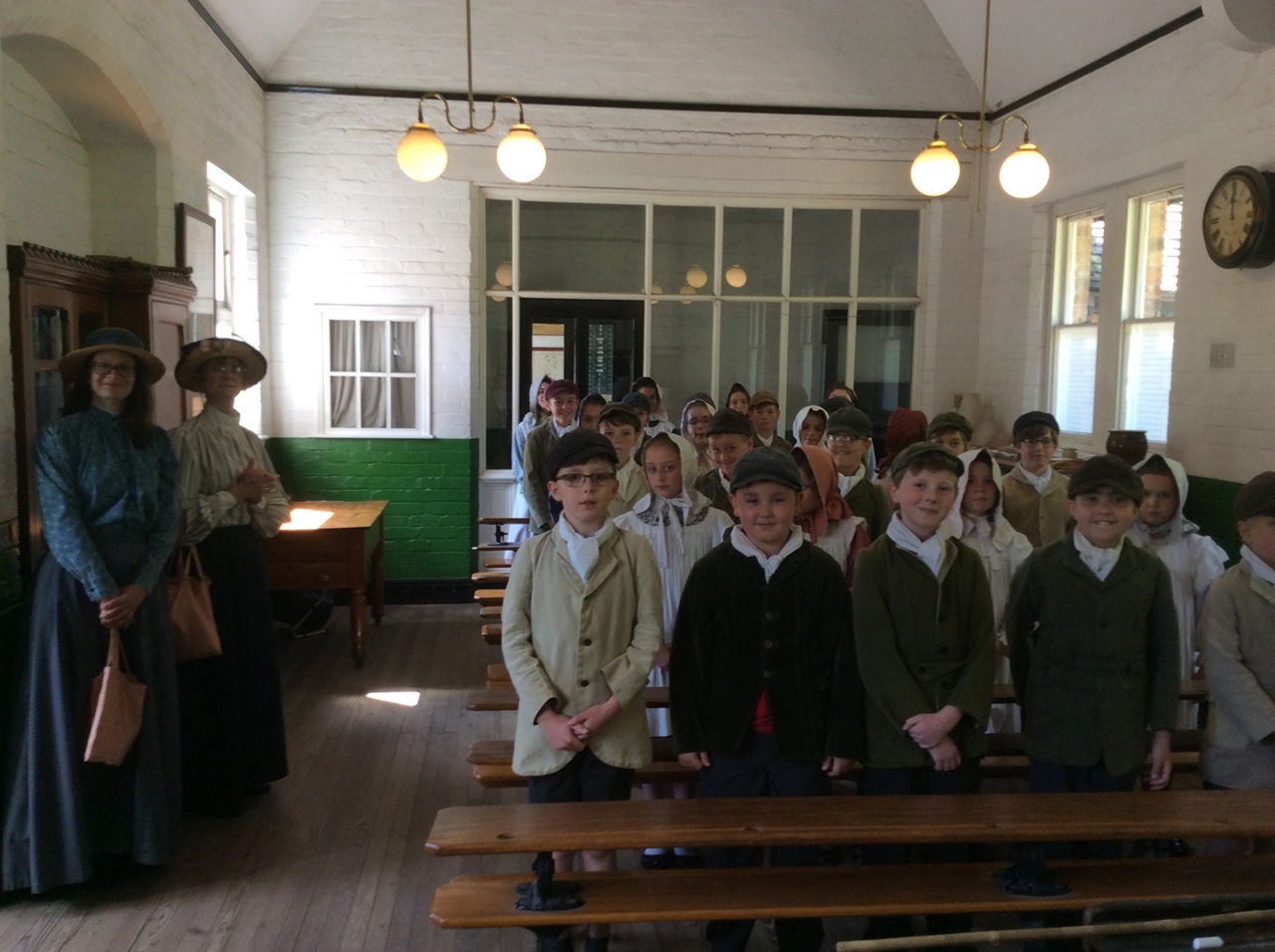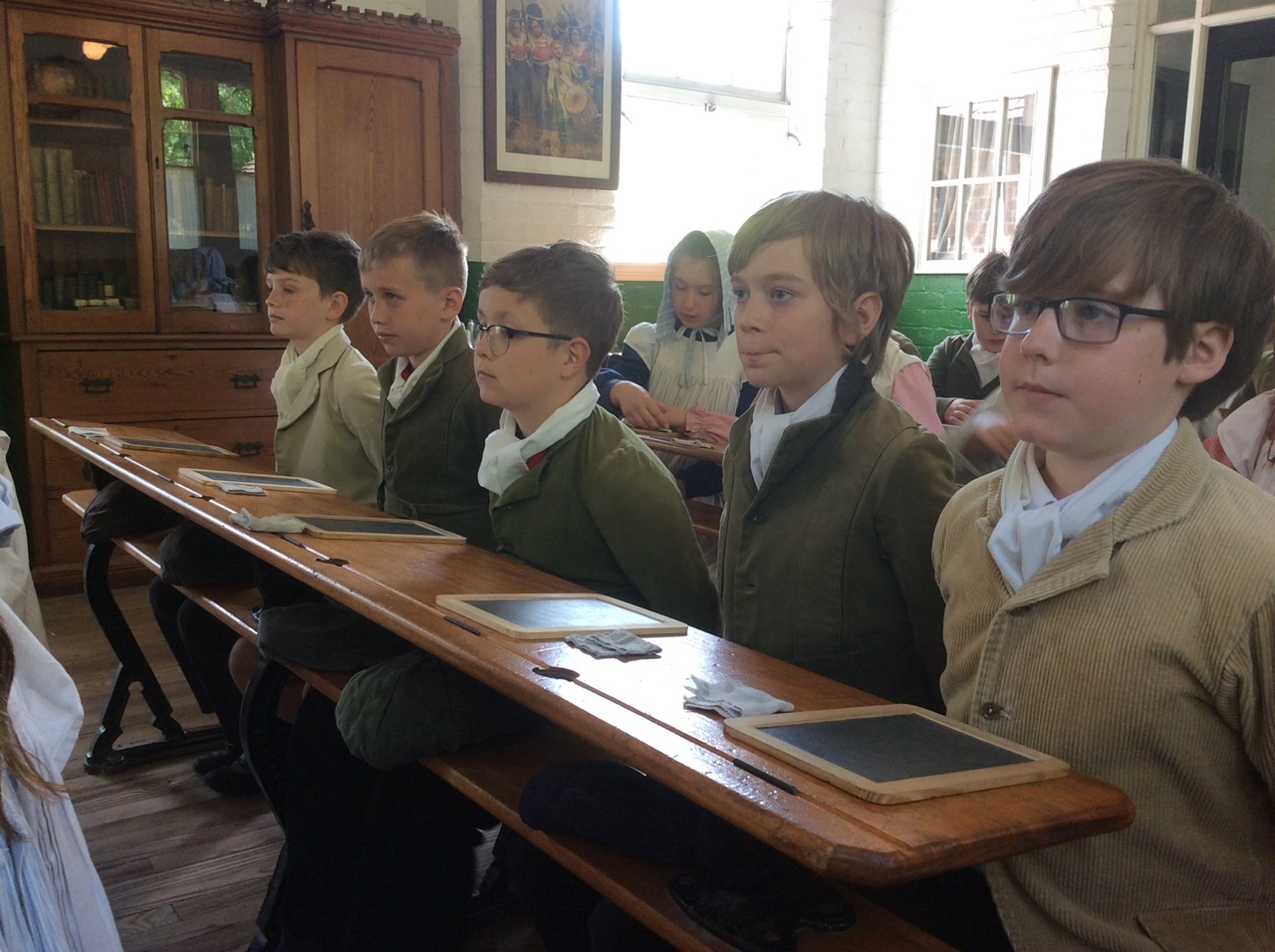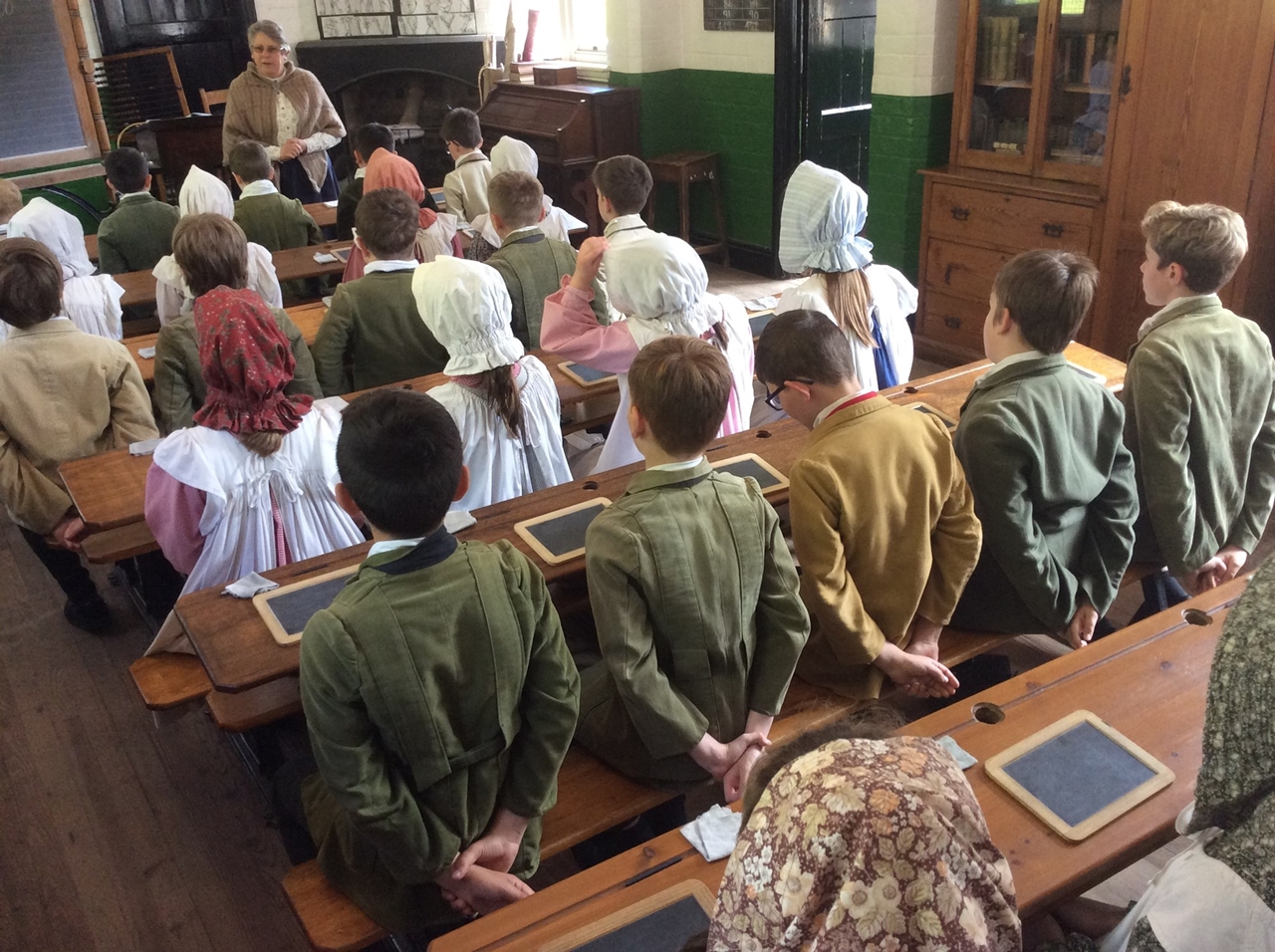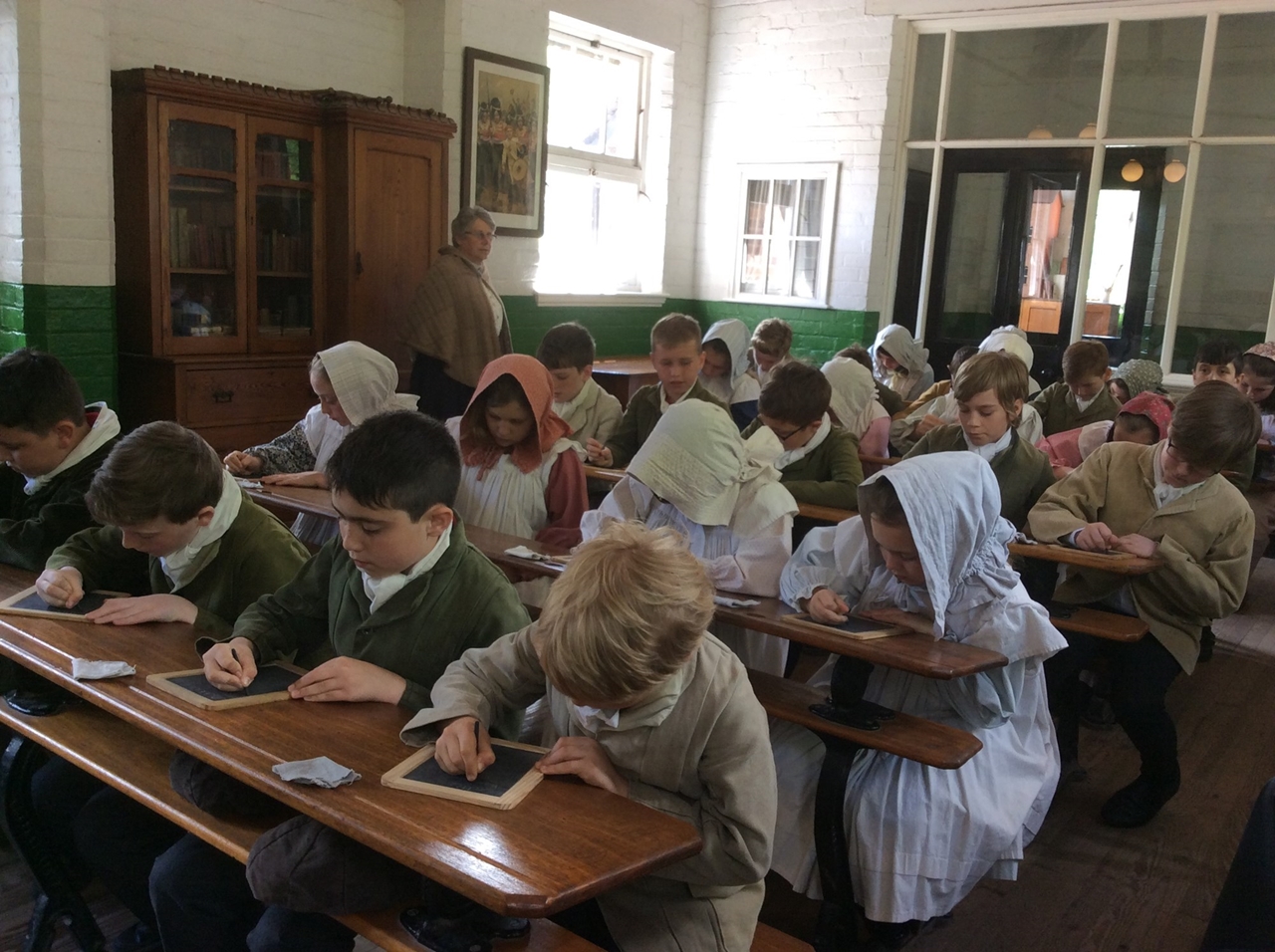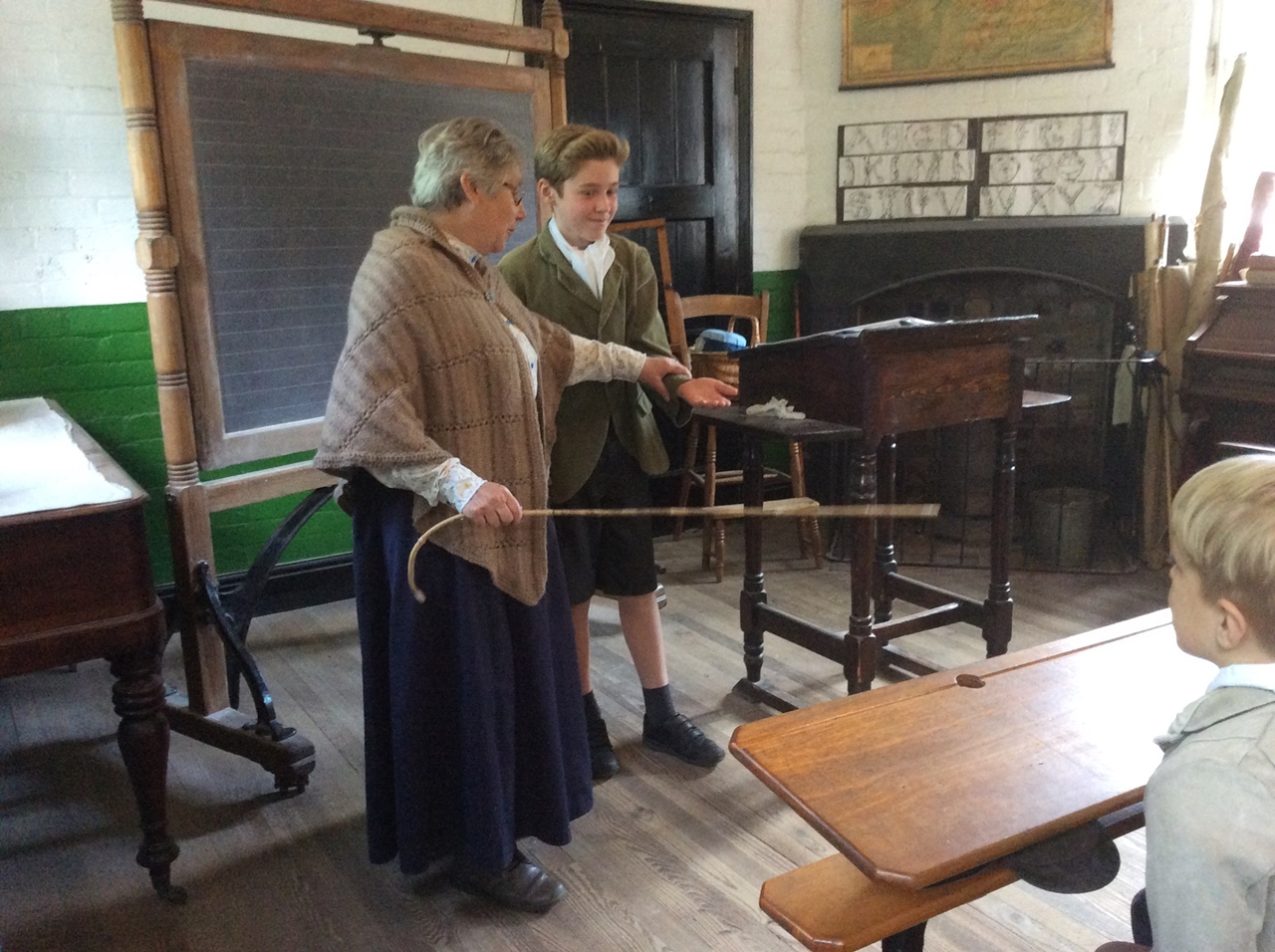 Year 1 enjoying Hartlebury Castle